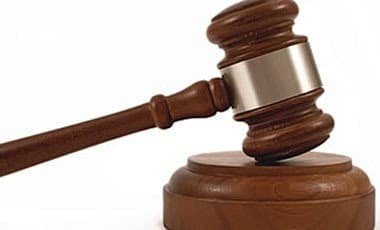 A Federal High Court in Lagos on Monday fixed November 25 for the trial of Innoson Nigeria Limited and others, for allegedly falsifying shipping documents in order to secure a bank loan.
The accused persons in the suit are: Innoson Nig. Ltd, Innocent Chukwuma, Charles Chukwu, Maximian Chukwura, Mitsui Osk Lines 'C' and Anajekwu Sunny.
When the suit was called on Monday, Mr J.I Ajakaiye announced appearance for the prosecution.
Chief George Uwechue (SAN), Prof C. Mbadugha, and Mr Olusola Abioye announced appearance for the accused persons.
The prosecutor then informed the court that he had served the court processes on all defence counsels.
He added that he had served the first and second defence counsel on October 21 at about 4.18 pm, while the third to sixth defence counsels were just served.
In response, Uwechue, informed the court that he had received the processes, but required adequate time to peruse and file a response.
Other counsels also aligned themselves with the submissions of Uwechue.
Based on the agreement of counsels, the trial judge, Justice Saliu Saidu, adjourned the suit to Nov. 25 for hearing.
In the charge, the accused were alleged to have conspired to commit the offence on October 10, 2013 at Apapa Wharf.
The prosecution alleged that the accused falsified shipping documents, which they deposited with a new generation bank as collateral for the sum of N2.4 billion.
The loan facility was alleged to have been granted Innoson Nig. Ltd
The shipping document was also said to have been falsely presented as genuine and with intent to defraud, in order to clear goods worth N2.4 billion.