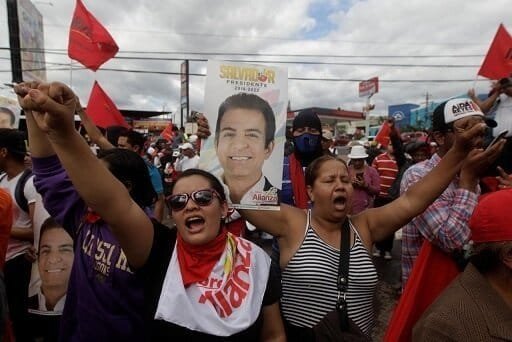 HONDURAS faced a growing election crisison Wednesday, with its U.S.-friendly president edging ahead in troubled vote count that his centrist rival, a television game show host allied with leftists, has rejected, saying he is being robbed.
Three days after polling stations closed in Honduras' presidential election, there was growing international concern with no clear winner and both men claiming victory, despite nearly a fifth of ballots remaining uncounted.
Stricken with poverty, drug gangs and one of the world's highest murder rates, Honduras is one of the United States' closest military and ideological allies in Central America. On Wednesday, the U.S. State Department urged a quick conclusion to the vote count, which has been widely criticized.
Resolution to the festering crisis had appeared possible on Wednesday when both candidates vowed to respect the final result once disputed votes had been scrutinized, issuing identical signed statements brokered by the Organization of American States (OAS).