NOWADAYS, the mobile phone is an important part of our life. You do a lot of things with it that you do not want...
THE race to Alagbaka House has just began! Inasmuch as the ruling All Progressive Congress (APC) and the main opposition party, Peoples Democratic Party (PDP),...
FORMER Vice President Atiku Abubakar has called on "the security agencies to thoroughly and decisively swing into action and apprehend, try, convict and severely...
THE federal government of Nigeria, on Thursday, said that the rampaging Fulani herdsmen reported to have killed lives and raped women as well as destroyed...
EGYPT's Justice Minister Ahmed al-Zind has been sacked after boasting that he would jail Islam's Prophet Muhammad himself if the prophet broke the law. Mr...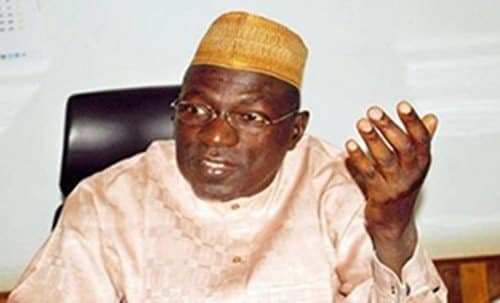 THE Chairman of National Caretaker Committee of the Peoples Democratic Party (PDP), Senator Ahmed Makarfi, has summoned an emergency meeting of stakeholders of the...
A Lagos-based legal luminary, Mr Femi Falana, has urged the Attorney-General of the Federation to arraign the three judges arrested for alleged corrupt practices...
SENIOR Afghan Taliban figures were meeting on Monday to agree on a successor to Mullah Akhtar Mansour, the leader of the militant movement who United...
THE President Muhammadu Buhari-led administration has been commended for its qualitative appointments of persons with necessary requisite into public position. The President was applauded for...
Most Popular
THERE were strong indications in the presidency, on Tuesday, to the effect that the Federal Government may have sacked the Comptroller-General of Nigerian Immigration Service...
Latest reviews
EMBATTLED former House of Representatives Committee on Appropriation, Abdulmunin Jibrin, Wednesday is now in a closed door meeting with members of the Presidential Council...
EKITI State Governor, Mr Ayodele Fayose, has commended President Mohammadu Buhari for opting to negotiate with the Niger Delta Militants, especially the Niger Delta Avengers...
LUIS Suarez scored and was sent off as nine-man Barcelona held on to reach the Copa del Rey final with a thrilling aggregate victory...