PRESIDENT Muhammadu Buhari has written to congratulate President Mahamadou Issoufou of Niger Republic on his recent re-election. According to a statement by his Special Adviser on...
THE Governing Council of the University of Abuja (UNIABUJA) has approved the appointment of Profs. Edmund Joseph Nwana and Muhammadu Abdullahi Katcha as Deputy...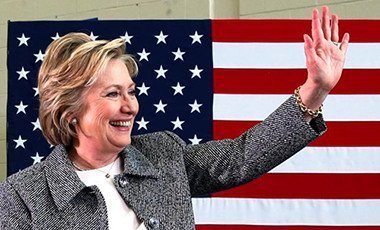 UNITED States of America Democrats, Hillary Clinton and Bernie Sanders now turn their attention to the final stretch of the nominating contest after each...
MUYIWA Coker is an Accountant, politician and one of the All Progressive Congress (APC) aspirants for the 2018 Ekiti governorship election. In this interview...
CRISIS rocking the Peoples Democratic Party (PDP) over the planned national convention fixed for May 21 in Port Harcourt, the Rivers State capital, can...
THE Minister of Information and Culture, Alhaji Lai Mohammed, said the phenomenon of fake news, if left unchecked, poses more threat to the nation than...
THE Minister of Information and Culture, Alhaji Lai Mohammed has called on tourism private sector players to gird their loins in readiness for a productive...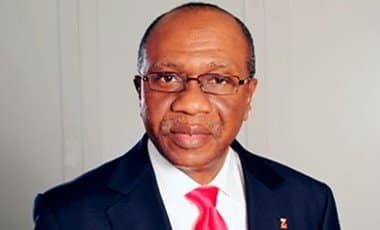 CHIEF Executives of top Pharmaceutical Manufacturing Companies under the auspices of PMG-MAN recently met to review the new directive of the Central Bank of Nigeria...
FACEBOOK CEO, Mark Zuckerberg is now the sixth-richest person on earth and the fourth-richest person in the United States, his net worth surpassing that of...
Most Popular
NIGERIAN President, Muhammadu Buhari, has redeployed seven Permanent Secretaries in the following ministries and government agencies; Science and Technology; Solid Minerals; Ecological Funds; Women...
Latest reviews
THE former military Governor head of Old Western Region, Gen. Adeyinka Adebayo, is dead. The senior statesman died in Lagos on Wednesday on the eve of...
THE Department of State Services (DSS) has arrested Mr. Jones Abari, aka Gen. Akotebe Darikoro, for the alleged mastermind of a hoaxed plan to overthrow...
FOLLOWING the claims by the former minister of Aviation, Femi Fani-Kayode, that his wife and eight-month-old baby were arrested at an Ado Ekiti branch...