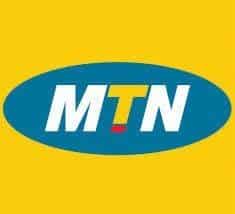 A leadding telecommunication company, MTN Nigeria, has denied it illegal transferred $14bn from Nigeria.
The company is facing a probe from the Senate over accusations it connived with senior Nigerian officials to move the funds out of the country without complying with the law.
"We would like to reiterate that at no point did MTN Nigeria illegally repatriate funds out of Nigeria or collaborate with Nigerians to loot the external reserves of the country," Mr Ferdinand Moolman, the Chief Executive Officer of MTN Nigeria told the Senate hearing in Abuja last Thursday.
"MTN is a Nigerian company and is proud to be conducting business in Nigeria. It therefore categorically refutes any accusations of money laundering, economic sabotage or tax evasion levied against it," he added.
In a statement credited to Moolman and released by MTN Nigeria on Friday, it stated that, "specifically with the point of Certificates of Capital Importation (CCIs) in the matter of alleged repatriation of funds out of Nigeria, that no dividends were declared or paid until the CCIs were issued and finalised.
Moolman added that MTN Nigeria only requested for CCIs for Foreign Capital that was imported into Nigeria, and dividends were externalised on CCIs.
"Often for various reasons (such as not having all the required documentation for instance), it is not possible to issue a CCI within 24 hours, and the Central Bank of Nigeria's Forex Manual contemplates such situations by asking that the banks refer to the CBN for approval. Besides, the requirement to issue a CCI within 24 hours of conversion is an administrative requirement. As such, the CBN has the authority, and indeed we believe, approved the banks' applications to issue CCIs outside the recommended time frame," concluded Moolman.
The Senate probe followed a motion last month by Senator Dino Melaye, which called for MTN to be investigated over the alleged illegal transfers. Four local banks were alleged to have been used to move the funds with the help of the trade minister. The probe is the latest setback to hit MTN in Nigeria.
The firm was last year slammed with a $3.9 billion fine for failing to cut off 5.1 million unregistered SIM cards, amid fears that some of the affected lines were being used by Boko Haram insurgents.
In June, MTN announced that following negotiations with the Nigerian authorities, it had agreed to pay $1.7 billion as a final settlement.