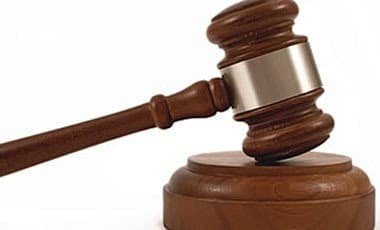 THE Court of Appeal sitting in Lagos, on Thursday, set aside the judgment of the Lagos High Court which banned students in public primary and secondary schools in Lagos State from putting on hijab (Muslims headscarf) with their school uniforms.
A special panel of the court presided over by Justice A B Gumel, held that the appeal was meritorious and same should be allowed.
In his lead judgment, Justice Gumel held that the use of hijab was an Islamic injunction and also an Act of worship, hence it would constitute a violation of the appellants' rights to stop them from wearing hijab in publics schools.
Resolving all the five issues raised in favour of the appellants, the appellate court held that the lower court erred in law when it held that ban of hijab was a policy of the Lagos State government (respondent).
The court noted that no circular was presented before the lower court to show that it was a policy of Lagos State.
The court further held that if there was a policy, such policy ought to have emanated from the state House of Assembly and not the executive arm of government.
Consequently, the court held that the fundamental human rights of female Muslim students as enshrined in section 38 (1) of the 1999 Constitution was violated by the respondent.
The court dismissed the argument of Lagos State that it made exception by allowing female Muslim students to wear hijab during prayers.
Other Justices in the five-man panel set are Justice M. Fasanmi, Justice A. Jauro, Justice J.S. Ikyegh and Justice I. Jombo Ofor.
It will be recalled that Justice Modupe Onyeabor of an Ikeja High Court had on October 17, 2014, dismissed the suit instituted against the Lagos State government by two 12-year-old girls under the aegis of the MSSN, Lagos State Area Unit.