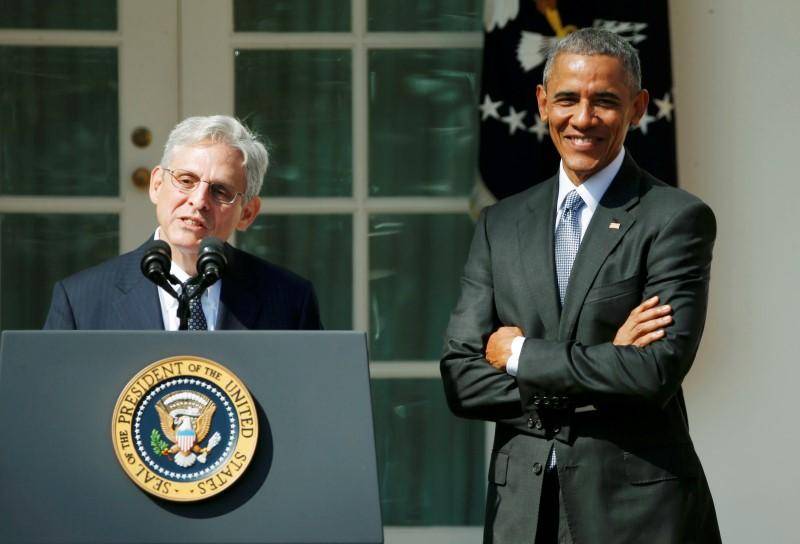 UNITED States President, Barack Obama, has nominated veteran appellate court judge Merrick Garland to the U.S. Supreme Court on Wednesday, setting up a potentially ferocious political showdown with Senate Republicans who have vowed to block any Obama nominee.
Considered a moderate, Garland, 63, is currently chief judge of the U.S. Court of Appeals for the District of Columbia. He was picked to replace long-serving conservative Justice Antonin Scalia, who died on Feb. 13.
Speaking in the White House Rose Garden as his administration girded for a fight, Obama urged Senate Republicans to consider the nomination, saying faith in the American justice system was at stake.
"I've selected a nominee who is widely recognized not only as one of America's sharpest legal minds but someone who brings to his work a spirit of decency, modesty, integrity, even-handedness and excellence," Obama said.
"These qualities and his long commitment to public service have earned him the respect and admiration of leaders from both sides of the aisle (Democrats and Republicans)."
Senate confirmation is required for any nominee to join the bench and Scalia's sudden death set off an election-year fight well before Obama made his choice.
Republicans, hoping a candidate from their party will win the Nov. 8 presidential election, are demanding that Obama leave the seat vacant and let the next president, to be sworn in next January, make the selection.
Senate Republicans, who control the chamber, have vowed not to hold confirmation hearings or a vote on any nominee picked by the Democratic president for the lifetime position on the court.
Obama said on Wednesday that if Senate Republicans refused to carry out their constitutional function to consider Garland's nomination, the reputation of the Supreme Court and faith in the American justice system would suffer.
"Our democracy will ultimately suffer as well," Obama added.
President Barack Obama smiles after announcing Judge Merrick Garland (L) of the United States Court of Appeals as his nominee for the U.S. Supreme Court in the Rose Garden of the White House in Washington March 16, 2016. REUTERS/Kevin Lamarque