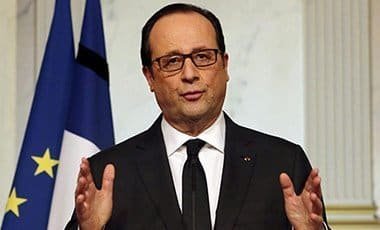 FOUR people have been arrested in the Paris area on suspicion of planning a terror attack, French media report.
According to BBC reports, Three men and a woman were detained at dawn in the 18th arrondissement of Paris and the nearby northern suburb of Seine-Saint-Denis, TF1 and BFMTV say.
They are reported to have been known to anti-terrorism officials who feared they were becoming a serious threat.
The French capital remains on high alert after the jihadist attacks in November which killed 130 people.
More than 100 people were wounded in a series of shootings and suicide bombings that targeted a concert hall, major stadium, restaurants and bars over the course of a Friday evening.
There has been no official comment from French officials over Wednesday's arrests.