THE rift between the Minister of Communications, Mr. Adebayo Shittu, and the Nigerian Postal Service over the collection of stamp duty on Tuesday claimed its first victim as the Federal Government sacked the acting Postmaster General of the Federation, Mr. Enoch Ogun.
Trouble started for Ogun when on Tuesday he was summoned to the Ministry of Communications with his Deputy Postmaster General.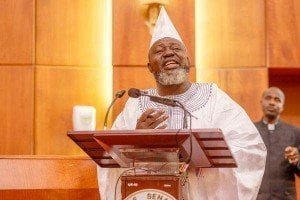 At the meeting which was presided over by the Permanent Secretary in the ministry, Mr. Sonny Echeno, Ogun was told that the minister had approved his retirement and had directed that he should hand over to the most senior officer in the organisation, Dr. Richard Balami.
Although Ogun was due to retire from NIPOST by the end of December 2015, he was directed to remain in office until a substantive Postmaster General was appointed.
The process of appointing a substantive PMG and Chief Executive Officer of the postal organisation has been on and Ogun applied for the job which was thrown open.
He had been seen as the candidate to beat.
Our correspondent learnt that following the development, Balami's appointment was announced as the new acting PMG via a circular.