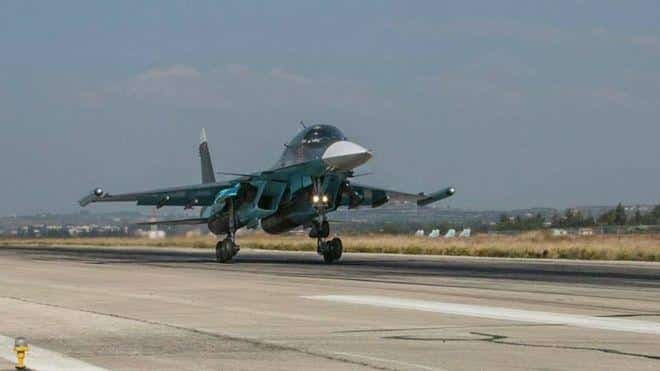 RUSSIAN forces have started leaving Syria after Monday's surprise withdrawal announcement by President Vladimir Putin.
The first group of aircraft left Hmeimim air base in Syria on Tuesday morning, the Russian defence ministry said (in Russian).
Western officials cautiously welcomed the move, saying it could pressure Syria's government to engage in talks.
Peace talks aimed at resolving the conflict are entering a second day.
Meanwhile, a UN commission will present a report on war crimes in Syria later.
The Russian force reduction was announced during a meeting between Mr Putin and his defence and foreign ministers.
Russia is a key ally of Syrian President Bashar al-Assad, and his office sought to reject speculation there was a rift between the two countries, saying the move was mutually agreed.