THE tourism-inclined Oni of Ife, His Imperial Majesty, Oba Adeyeye Ogunwusi Eniitan (Ojaja II), on Sunday demonstrated his keen passion for domestic tourism as he visited the Akran of Badagry, Oba Aholu Menu-Toyi I, Slave History Museum and other tourism sites in Badagry.
Oba Ogunwusi, accompanied by his wife and traditional chiefs also visited the The Akran of Badagry, Oba Aholu Menu-Toyi 1 where he harped on the need for unity of the Yoruba race.
Welcomed by the traditional rulers and other high chiefs in the region, the first-class monarch entered the palace of Akran at about 1:30 with hundreds of Badagry indigenes, sole administrators of local government traditional dancers and various Yoruba group welcomed him with traditional songs and dances.
While speaking at the Akran's palace, Oba Adeyeye urged the people of Badagry to cooperate with their monarch, and also, ensure that peace reign in the community, saying "We will do some walks and talks for you in places where you cannot go and at the same time ensure that Badagry is not left out in the scheme of things and development."
Oba Ogunwusi was presented with gift by the Akran of Badagry, while other groups in the community also presented a bronze carved craft to Akran with a prayer that Badagry people will continue to enjoy abundant blessings and progress from God.
Advertisement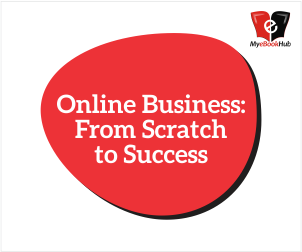 Akran of Badagry in a speech, which was read by Hon Sunny Ajose, commended Ooni of Ife for his peace initiatives and assured him of corporation and support.
His words: "We hope that you will use your good position to facilitate the development of some projects in Badagry which include the completion of Lagos-Badagry expressroad and development of business investment, among other things.
He also demanded that the monarch should be his guest at his 40th birthday.
Shortly after he departed from the palace, Ooni headed for Mobee relics of Slave Museum and Seriki William Abass Slave Museum, popularly known as Baracoon where he harped on the need for cooperative efforts for the development of all the slave routes across the West African slave coast.
While taking the monarch and his entourage round the slaves cell, a tour guide, Anago Osho, explained that the compound which was acquire by the Federal Government under former President Olusegun Obasanjo's administration also housed relics of iron materials used in chaining the slaves, old umbrella and other historical murals on the wall.
Afterwards, the Ooni of Ife headed for the First Storey Building, from where he departed to Lagos for other events.
High Chief Agoloto, one of the white-cap chiefs in Badagry who led the delegation of Akran to Oni of Ife few days ago said the Monarch's visits was a good development that would help Badagry, saying, "We are all happy to have our father here in Badagry."