A former Nigerian Vice-President, Alhaji Atiku Abubakar, has joined the national leader of the All Progressives Congress (APC), Asiwaju Bola Tinubu in faulting the national chairman of the rulling party, Chief John Odigie-Oyegun, for overruling the recommendation of its appeal panel on the Ondo State governorship primary.
The appeal panel had recommended the cancellation of the party's governorship primary in Ondo State, which produced Mr. Rotimi Akeredolu (SAN), as the flagbearer of the party for the Novermber 26 governorship election in the state.
However, the APC National Working Committee ignored the panel's report, thereby submitting Akeredolu's name to the Independent National Electoral Commission (INEC) as the APC flagbearer for the governorship election in the state.
Atiku, in a statement in Abuja on Wednesday by his Media Office, urged the NWC of the party, led by Chief John Odigie-Oyegun, to respect the rule of law and due process in the conduct of its affairs.
This, according to him, was germane to the unity and stability of the party, adding that the leaders should stop breaking their own rules.
Advertisement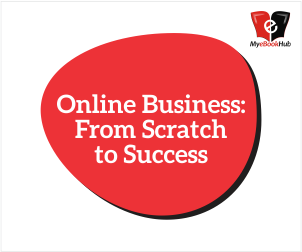 In the statement by his media office, Atiku stated that it was imperative for the national leadership of the party to respect internal democracy and democratic tenets, warning that "you cannot break your own rules without creating problems."
Atiku added that the NWC was supposed to be an impartial umpire in the arbitration of crisis among its members in any given election.
He noted that since the APC found veritable reasons to review the outcome of the governorship primary, and was able to establish valid grounds to cancel the exercise as well as call for a fresh one, the decision to deviate from the panel's decision was a negation of due process and "an unfashionable hollow in democratic best practices."
Atiku, who stated that it was wrong for the APC to have set aside a resolution its own organ reached on the crisis, advised the leadership of the party to do a soul-searching on why problem arose and escalated.
He said the party leadership should always be guided by respect for the rules, fairness, equity, neutrality and respect for democratic consensus.
The former vice-president, however, urged aggrieved members of the APC in the Ondo election to exercise restraint in seeking redress to the crisis.
He asked the leadership of the party to retrace its steps and restore confidence among the conflicting parties in the state for the overall benefit of the ruling party.
It would be recalled that Asiwaju Bola Tinubu, had, in a statement, criticised Odigie-Oyegun for rejecting the recommendation of the appeal panel on the Ondo primary of the party, thereby calling for his resignation.