Live Covid-19
Cases: 3,003,464
Deaths: 132,678
Recovered: 1,292,077
Active: 1,578,709
Cases: 1,604,585
Deaths: 64,900
Recovered: 978,615
Active: 561,070
Cases: 718,872
Deaths: 20,171
Recovered: 439,716
Active: 258,985
Cases: 687,862
Deaths: 10,296
Recovered: 454,329
Active: 223,237
Cases: 302,718
Deaths: 10,589
Recovered: 193,957
Active: 98,172
Cases: 298,557
Deaths: 6,384
Recovered: 264,371
Active: 27,802
Cases: 297,625
Deaths: 28,385
Recovered: –
Active: 269,240
Cases: 285,768
Deaths: 44,236
Recovered: –
Active: 241,532
Cases: 256,848
Deaths: 30,639
Recovered: 155,604
Active: 70,605
Cases: 243,051
Deaths: 11,731
Recovered: 204,083
Active: 27,237
Cases: 241,819
Deaths: 34,869
Recovered: 192,241
Active: 14,709
Cases: 231,818
Deaths: 4,762
Recovered: 131,649
Active: 95,407
Cases: 213,716
Deaths: 1,968
Recovered: 149,634
Active: 62,114
Cases: 205,758
Deaths: 5,225
Recovered: 180,680
Active: 19,853
Cases: 197,651
Deaths: 9,086
Recovered: 182,200
Active: 6,365
Cases: 196,750
Deaths: 3,199
Recovered: 93,315
Active: 100,236
Cases: 166,960
Deaths: 29,893
Recovered: 77,060
Active: 60,007
Cases: 165,618
Deaths: 2,096
Recovered: 76,149
Active: 87,373
Cases: 117,110
Deaths: 4,064
Recovered: 47,881
Active: 65,165
Cases: 105,764
Deaths: 8,687
Recovered: 69,431
Active: 27,646
Cases: 100,345
Deaths: 133
Recovered: 93,898
Active: 6,314
Cases: 83,557
Deaths: 4,634
Recovered: 78,518
Active: 405
Cases: 77,815
Deaths: 1,523
Recovered: 28,531
Active: 47,761
Cases: 75,253
Deaths: 3,343
Recovered: 20,726
Active: 51,184
Cases: 71,419
Deaths: 5,420
Recovered: –
Active: 65,999
Cases: 64,958
Deaths: 3,241
Recovered: 29,919
Active: 31,798
Cases: 63,804
Deaths: 429
Recovered: 51,120
Active: 12,255
Cases: 62,275
Deaths: 2,567
Recovered: 34,741
Active: 24,967
Cases: 62,016
Deaths: 9,771
Recovered: 17,091
Active: 35,154
Cases: 61,958
Deaths: 4,781
Recovered: 28,722
Active: 28,455
THE Serving Overseer of Latter Rain Assembly, Pastor Tunde Bakare, has commended General Overseer of Redeemed Christian Church of God (RCCG), Pastor Enoch Adejare Adeboye, for stepping down from office to allow another person take over the seat in his life time, describing the act as noble and a demonstration of living by example as enjoined in the scriptures.
Bakare said this on Sunday while addressing newsmen on the State of The Nation in his church, contending that nobody can continue in a position for ever and that it was through the grace of God that Pastor Adeboye was able to see and pick someone who he had mentored and trained to succeed him in his lifetime.
The serving Overseer of Latter Rain Assembly, who spoke against the backdrop of Financial Reporting Council (FRC), which equally occasioned the resignation of Pastor Adeboye on Saturday, said, "Whether we like it or not one day we would have to leave office."
While narrating a personal experience, Pastor Bakare, "In the past, I would stand there and would minister from 10pm to 6am, but last Friday, nobody had to tell me before I asked for chair to sit down, you understand. Although I became stronger after the service, but I could see that you can't go on forever.
"This is the way I want you to see what happened to Pastor Adeboye that God granted him grace like David to sit someone on his own throne before he died, but so many people they would collapse before they know when to leave.
Advertisement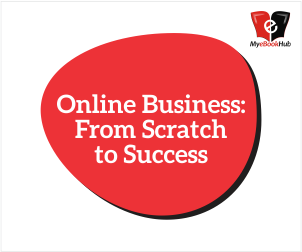 "But to have someone succeeds you in your life time and to continue while you are mentoring the person is a great achievement. That was why when Lee Kuan Yew stepped down he became a minister mentor, mentoring the next generation in that office. He vacated that office. In Yoruba, they would say 'office ni ri ehin akowe,' whether you are general superintendent or general overseer.
"The last time I read Mathew 16, Jesus said I would build my Church, I do not see my name or any other person's name, Jesus is the owner of the Church and not any of us and if we want to do things to see Nigeria changed, we must begin from the House of God, we must live by example.
"So I think what he did was noble and God has granted him the grace to see someone that he has mentored and trained step into his shoes. Whether we like it or not, it is the way to go. The day is coming whether we like it or not someone will have to step in and I pray they will do a better job than we ever did.
"There is nothing to fear in complying with law and regulations; we must not be a lawless people. What you can talk about anti-Christ is at a lawless spirit, after all Jesus said those who sit in the seat of Moses, whatever they give you to do, do it. So we must live by example and what has happened is good for us," Bakare submitted.