•Lauds His Achievements
A socio-political group, Greater Anambra Initiative (GAIN) has lauded the developmental strides of the governor of Anambra State, Dr. Willie Obiano, which according to the group, have changed the face of the state for good.
The group made the commendation during its inaugural meeting in Abuja on Monday, adding that its support for the governor is mainly hinged on the need to ensure credible leadership and sustainable development reign in Anambra State.
The National Coordinator of the group, Barrister Chike Nwosu, accessing the performances of the governor said, "Governor Obiano has achieved excellence in Security, Agriculture, Tourism and Youth Empowerment, among other sectors of the state's economy, hence, it's expedient the governor is allowed to consolidate on the giant strides he has taken thus far, and also, complete the several ongoing projects in the state."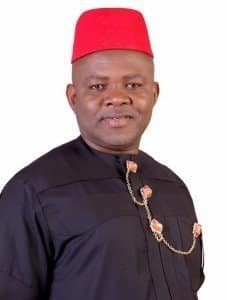 Barrister Nwosu added: "Dr. Obiano fearlessly wrestled the Anambra State from the claws of hoodlums, armed robbers, kidnappers and clandestine individuals without any fear of contradiction, misconception, misinterpretation and misrepresentation. Today, Ndi Anambra go about doing their businesses and functions without harassments and unwholesome disturbances. Obiano is absolutely very sincere about it.
"His efforts on Agriculture in the state has placed the state among the best states in rice production, vegetable and cereal production too. His open-minded attitude became the strength which encouraged many foreign and local investors to come in and invest in Agriculture, while his sincerely supported MSMEs that are into agro-businesses to increase their capacity which translated into better outputs. This culminated in Anambra, being the first state in Nigeria to have her own rice brand, which is second to none in Africa. It is on record that Lagos State imitated Anambra when the state partnered with Kebbi State to package Lake Brand, which is no longer in the market. But Anambra Rice Brand is everywhere. Anambra Rice Mills, Josan Agro, Mesdevan Farms, Delfarm Songhai, Ekcel Farms and Lynden Farms, among others are now excelling in Anambra."
Advertisement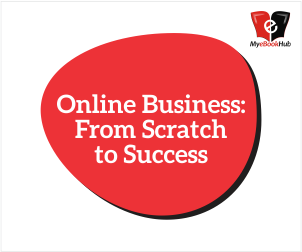 Barrister Nwosu disclosed that the governor has also empowered over 1,500 cooperative groups with over 45,000 membership with soft and single digit loan for micro and medium businesses.
The gesture, according to him, has empowered youths and created employments in hundreds of thousands.
Nwosu said: "The GDP of Ndi Anambra skyrocketed to enviable heights and second to Lagos State. The latest world bank F+ economic index ranked Anambra as 'The Best Economically-Managed State in Nigeria.' Anambra has the lowest poverty rate in Nigeria now. Anambra is the least indebted state in Nigeria!
"Believing that the provision of adequate infrastructure in the state will open up the state for better socio-economic activities, Governor Obiano consolidated on the infrastructure strides of the previous administration, while taking steps further to initiate flourishing ones, thereby giving Awka Capital a befitting ambiance. He built three flyovers under two years of his administration, while he is engaging in completion and construction of several roads in the state. Street lights are everywhere, including the hinterlands, in order to checkmate miscreants who hide in darkness to attack innocent people.
"Obiano brought Umuleri to into the news with the historic groundbreaking ceremony of Anambra Airport City. This world class project will have an International Cargo Airport, Passengers Lounge, Aviation Refueling Hanger, Five Star Hotel, Airport/Aviation Village, Intermediate Aircraft Hanger and a massive estate with shopping mall. This project, no doubt, will open up Omambala and Oyi axis.
"Past administrations tried in bringing the relevant authorities to explore and develop Anambra Oil and Gas Reserves, but on the other hand they paid lip service to it. But Obiano, in his inaugural speech, promised developing the Oil and Gas Reserves in the state. Today, he has successfully built 290 meters bridge across Omambala river, which leads to Aguler Oil fields. Akpokuodike also built another 160 meters bridge across Iyiora river that leads to another oil field and Igbariam Gas Reserve Basin too, while he is also constructing another bridge from Umueje axis to another oil fields too.
"In Ogbaru Oil Basins, he is constructing access road to Ogwuikpele oil basin. He is also constructing another 14 kilometers road from Umunankwo-Ogwaniocha oil fields which cross Ulasi river to Ihiala. This is a very sincere move by Chief Obiano to open up the Oil and Gas Reserve Basins in Anambra State. He is also sporting Orient Petroleum Limited to even surpass the 20,000bpd capacity."
While noting the need for a constructive opposition party in the country, Barrister Nwosu said re-election of Governor Obiano in the November 18 governorship election will set the state on the fast lane of development, which any successive government in the state would not be able to deviate from.