FORMER Vice President and chieftain of the All Progressives Congress (APC), Atiku Abubakar, on Sunday congratulated Nigerians of all political persuasions on the occasion of this year's Democracy Day, which coincided with the second anniversary of the administration of President Muhammadu Buhari.
Atiku stressed that democracy and representative government remained the best and only hope of the country.
In a press statement made available to news men in Abuja yesterday by his Media Office, the Turakin Adamawa declared that Nigerians should be proud of themselves for doing away with military governments in 1999, in favour of Democracy, which the World over, gave voice and a sense of belonging to more people in the society.
He counseled all those who might be contemplating alternatives to perish such thoughts as the worst form of democratic rule had been adjudged far better than the best form of military dictatorship.
According to him, "since Nigeria instituted the democratic system in 1999, the nation has been able to accomplish a lot in social, economic and human development adding that in those other areas where the nation is lacking, the system makes it possible for the problems to be brought to the public arena for discussion and settlement, in democratic institutions like the National Assembly and State Houses of Assembly"
Advertisement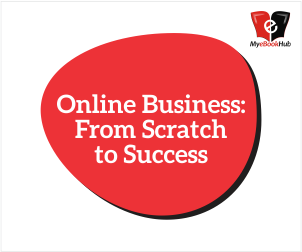 The APC chieftain opined that "among the virtues of democracy, aside public discussion, is the culture of patience with the leadership which forms that once an election has taken place, and a leader is elected, the populace has to be patient with the Leader until he completes his tenure. The implication of this, says the Turaki, is that a democratic system imbues the people with political wisdom, to improve on their mode of selection of leaders with each election that takes place."
The former Vice President, said that the best guarantee for the peace, progress and development of plural societies like Nigeria, and even homogeneous entities, was democracy because popular political participation and inclusiveness in government helps to develop patriotism in the citizenry and this galvanizes the best endeavors of the people for the development of the society.
While noting that the beauty of democracy is the opportunity it gives to the people to elect their leaders, the former Vice President acknowledged the improvements in the electoral processes over the years since 1999 and called on the Independent National Electoral Commission not to rest on its oars in making credible and transparent elections possible in the country.
He also called on Nigerians to take keenly to voter education because, "it takes and informed electorate to elect and informed leadership."
While wishing the Government and People the best of this period, which coincided with the second anniversary of this administration, and the days ahead, the former Vice President and recipient of the "Hero of Nigeria Democracy" award, urged Nigerians to pray for the quick recovery and safe return of President Muhammadu Buhari to continue with the work of entrenching democracy and development in the country.