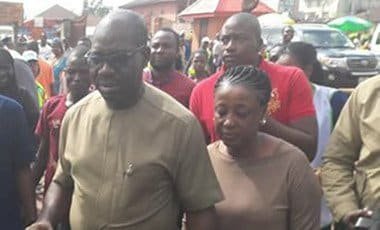 THE Supreme Court has dismissed the appeal filed by the candidate of the Peoples Democratic Party (PDP) challenging the election of Governor Godwin Obaseki for lacking in merit.
The apex court said it will give its reasons for the judgment on July 24, 2017.
A seven man panel led by the Chief Justice of Nigeria, Justice Walter Onneghen unanimously dismissed the appeal.
The CJN stated that the court had gone through the brief earlier, making it easier to arrive at a judgment as quickly as possible.
The PDP candidate Mr Ize-Iyamo had approached the apex court filing the dismissal of his appeal at the Appeal Court, which challenged Obaseki's election as governor. (Channelstv)
Advertisement