THE report of the purported removal of Mrs. Yetunde Oni as the Acting Director-General of NAFDAC has been faulted by sources in the Presidency.
The sources described the rumour as the handiwork of mischief makers to distract the acting Director-General of the agency.
Checks at the headquarters of the agency in Abuja revealed that Mrs. Oni, who just returned from an official trip to NEPAD office, Midrad, South Africa, where she attended and chaired the AMRH steering committee of the Medical Products Regulatory Systems Strengthening and Harmonization Initiatives in Africa is expected to resume back to the office tomorrow, 7th of September, 2017.
Some online news blogs (not ReportersAtLarge) had reported that President Buhari appointed Mrs Monica Eimunjeze Hembem as the new Acting Director General of NAFDAC.
Investigations from the Federal Ministry of Health where Prof. Isaac Adewole heads and acts as the Supervisory Head for Health agencies and parastatals indicated that the employment, discipline and termination of appointment of heads of FG agencies ordinarily pass through his office.
Advertisement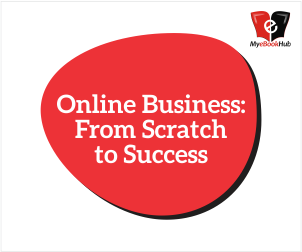 A senior staff in the ministry, who pleaded anonymity, said: "There is no directive to sack or replace Mrs. Yetunde Oni. It is not being considered, contemplated or concluded. It is a distractive ploy by importers and manufacturers of fake drugs. I urge the public to disregard such unfounded and baseless speculation."
Some staff of the agency in a chat with ReportersAtLarge reeled out a few achievements of the NAFDAC helmsman, which according to them, is why some enemies of progress are bent on axing the agency boss.
They disclosed that the NAFDAC boss has strengthened the core mandate of the agency in the area of regulation of importation, manufacture, advertisement, sales and use of drugs to ensure safe and quality drugs/foods for public use.
"She has through her creativity and ingenuity to promote local manufacturers of foods and drugs in partnership from the Bank of Industry (BoI) to increase production capacity through loans and grants, capacity building for quality regulatory activities.
"She has worked harmoniously with all the major stakeholders like the SON, CPC, NDLEA, PSN and PCN, among others, to launch anti-counterfeiting technologies in Nigeria. The legal unit of NAFDAC under her supervision has convicted more fake drug peddlers and importers than any other administration which can be authenticated with the destruction of counterfeit drugs worth N20bn within three years," the staff opined.
It was gathered that recently, NAFDAC procured a high powered liquid chromatography equipment which can accommodate 200 samples and analyzed them within 24 hours to detect substandard and falsified medical products and foods to enhance efficiency of sample test for NAFDAC regulated products.
It was also gathered that the Buhari-led administration takes cognizance of the fact that result-oriented drive to promote healthy living among Nigerians cannot be sacrificed on the altar of ignorance or political nativism, as such all efforts will geared towards sustaining the tempo and achievements of the present NAFDAC boss.