Live Covid-19
Cases: 3,006,240
Deaths: 132,698
Recovered: 1,298,650
Active: 1,574,892
Cases: 1,613,351
Deaths: 65,120
Recovered: 978,615
Active: 569,616
Cases: 719,448
Deaths: 20,174
Recovered: 440,137
Active: 259,137
Cases: 687,862
Deaths: 10,296
Recovered: 454,329
Active: 223,237
Cases: 302,718
Deaths: 10,589
Recovered: 193,957
Active: 98,172
Cases: 298,557
Deaths: 6,384
Recovered: 264,371
Active: 27,802
Cases: 297,625
Deaths: 28,385
Recovered: –
Active: 269,240
Cases: 285,768
Deaths: 44,236
Recovered: –
Active: 241,532
Cases: 256,848
Deaths: 30,639
Recovered: 155,604
Active: 70,605
Cases: 243,051
Deaths: 11,731
Recovered: 204,083
Active: 27,237
Cases: 241,819
Deaths: 34,869
Recovered: 192,241
Active: 14,709
Cases: 231,818
Deaths: 4,762
Recovered: 131,649
Active: 95,407
Cases: 213,716
Deaths: 1,968
Recovered: 149,634
Active: 62,114
Cases: 206,844
Deaths: 5,241
Recovered: 182,995
Active: 18,608
Cases: 197,948
Deaths: 9,086
Recovered: 182,200
Active: 6,662
Cases: 196,750
Deaths: 3,199
Recovered: 93,315
Active: 100,236
Cases: 166,960
Deaths: 29,893
Recovered: 77,060
Active: 60,007
Cases: 165,618
Deaths: 2,096
Recovered: 76,149
Active: 87,373
Cases: 117,110
Deaths: 4,064
Recovered: 47,881
Active: 65,165
Cases: 105,764
Deaths: 8,687
Recovered: 69,431
Active: 27,646
Cases: 100,345
Deaths: 133
Recovered: 93,898
Active: 6,314
Cases: 83,557
Deaths: 4,634
Recovered: 78,518
Active: 405
Cases: 77,815
Deaths: 1,523
Recovered: 28,531
Active: 47,761
Cases: 75,253
Deaths: 3,343
Recovered: 20,726
Active: 51,184
Cases: 71,419
Deaths: 5,420
Recovered: –
Active: 65,999
Cases: 64,958
Deaths: 3,241
Recovered: 29,919
Active: 31,798
Cases: 63,804
Deaths: 429
Recovered: 51,120
Active: 12,255
Cases: 62,275
Deaths: 2,567
Recovered: 34,741
Active: 24,967
Cases: 62,016
Deaths: 9,771
Recovered: 17,091
Active: 35,154
Cases: 61,958
Deaths: 4,781
Recovered: 28,722
Active: 28,455
NATIONAL Publicity Secretary of the All Progressives Congress (APC), Bolaji Abdullahi, said the party had not asked Women Affairs Minister, Senator Aisha Alhassan, to resign over her recent comments in the media.
He also said that her appearance at the party's National Secretariat, Abuja, on Thursday, was not on a summon.
The embattled minister had a closed-door meeting with the party's leadership at the secretariat.
She had reportedly said that she would support former Vice President Atiku Abubakar if he showed interest in the 2019 presidential race, explaining that the man had been her "godfather".
The comment drew the flak of APC stalwarts, who dubbed it anti-Buhari and anti-party, saying she was disloyal and should resign or be sacked. At the end of the "meeting", which lasted about two hours, Alhassan was said to have avoided media enquiry on her mission at the secretariat.
Advertisement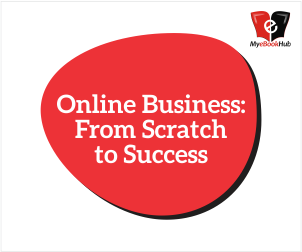 Abdullahi told pressmen in Abuja that the minister had just a meeting with leadership of the party, but "was not asked to resign her position as may be speculated.
"No, that did not come up, what we said was that we understood the context in which she said what she said.
"But, it was an act of indiscretion for someone occupying the position she is occupying in the party to make that kind of statement," he explained.
But, a source close to APC leadership told newsmen that leaders at the meeting expressed shock and bitterness over the minister's comment.
According to the source, the minister was told that the party can no longer trust her.