Live Covid-19
Cases: 3,016,099
Deaths: 132,778
Recovered: 1,304,545
Active: 1,578,776
Cases: 1,613,351
Deaths: 65,120
Recovered: 978,615
Active: 569,616
Cases: 720,346
Deaths: 20,174
Recovered: 440,150
Active: 260,022
Cases: 687,862
Deaths: 10,296
Recovered: 454,329
Active: 223,237
Cases: 302,718
Deaths: 10,589
Recovered: 193,957
Active: 98,172
Cases: 298,869
Deaths: 28,388
Recovered: –
Active: 270,481
Cases: 298,557
Deaths: 6,384
Recovered: 264,371
Active: 27,802
Cases: 285,768
Deaths: 44,236
Recovered: –
Active: 241,532
Cases: 256,848
Deaths: 30,639
Recovered: 155,604
Active: 70,605
Cases: 243,051
Deaths: 11,731
Recovered: 204,083
Active: 27,237
Cases: 241,819
Deaths: 34,869
Recovered: 192,241
Active: 14,709
Cases: 231,818
Deaths: 4,762
Recovered: 131,649
Active: 95,407
Cases: 213,716
Deaths: 1,968
Recovered: 149,634
Active: 62,114
Cases: 206,844
Deaths: 5,241
Recovered: 182,995
Active: 18,608
Cases: 198,037
Deaths: 9,090
Recovered: 182,200
Active: 6,747
Cases: 196,750
Deaths: 3,199
Recovered: 93,315
Active: 100,236
Cases: 168,335
Deaths: 29,920
Recovered: 77,308
Active: 61,107
Cases: 165,618
Deaths: 2,096
Recovered: 76,149
Active: 87,373
Cases: 117,110
Deaths: 4,064
Recovered: 47,881
Active: 65,165
Cases: 105,764
Deaths: 8,687
Recovered: 69,431
Active: 27,646
Cases: 100,345
Deaths: 133
Recovered: 93,898
Active: 6,314
Cases: 83,557
Deaths: 4,634
Recovered: 78,518
Active: 405
Cases: 77,815
Deaths: 1,523
Recovered: 28,531
Active: 47,761
Cases: 76,222
Deaths: 3,422
Recovered: 21,238
Active: 51,562
Cases: 71,419
Deaths: 5,420
Recovered: –
Active: 65,999
Cases: 64,958
Deaths: 3,241
Recovered: 29,919
Active: 31,798
Cases: 63,804
Deaths: 429
Recovered: 51,120
Active: 12,255
Cases: 62,380
Deaths: 4,821
Recovered: 28,872
Active: 28,687
Cases: 62,275
Deaths: 2,567
Recovered: 34,741
Active: 24,967
Cases: 62,016
Deaths: 9,771
Recovered: 17,091
Active: 35,154
PRESIDENT Donald Trump on Thursday made it easier for Americans to buy bare-bones health insurance plans, using his presidential powers to undermine Obamacare after fellow Republicans in Congress failed to repeal the 2010 law.
Trump signed an executive order aimed at letting small businesses band together across state lines to buy cheaper, less regulated health plans for their employees with fewer benefits.
It was Trump's most concrete step to undo Obamacare since he took office in January promising to dismantle Democratic former President Barack Obama's signature domestic policy achievement.
Senate Democratic leader Chuck Schumer accused Trump of "using a wrecking ball to single-handedly rip apart our healthcare system."
"Having failed to repeal the law in Congress, the president is sabotaging the system," Schumer said.
Advertisement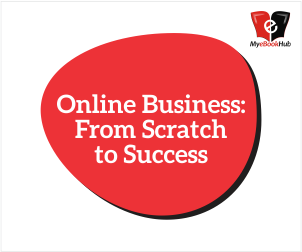 The House of Representatives in May passed Republican legislation to gut Obamacare. But attempts by Senate Republicans to repeal and replace Obamacare failed in July and September, in part because the proposed legislation would have caused millions of Americans to lose healthcare coverage.
Republicans call Obamacare, which extended health insurance to 20 million people, a government intrusion into Americans' healthcare, and have been promising for seven years to scrap it.
Trump's order weakens Obamacare in part by giving people more access to plans that do not cover essential health benefits such as maternity and newborn care, prescription drugs, and mental health and addiction treatment.
Obamacare, known formally as the Affordable Care Act, requires most small business and individual health plans to cover those benefits.
"The cost of the Obamacare has been so outrageous, it is absolutely destroying everything in its wake," Trump said at a White House signing ceremony.
Trump's order was aimed at making it easier for small businesses to join together as associations across state lines to buy cheaper, less regulated health plans, but it might face legal challenges.
The order also sought to change an Obama-era limit on the time span people can use short-term health insurance plans, which are cheaper but cover few medical benefits. Those plans are currently limited to three months.