GOVERNORSHIP candidate of the ruling All Progressives Congress (APC) in Osun State, Gboyega Oyetola, has assured the civil servants in the state that he would fully pay all the outstanding salaries within 12 months if emerged the next governor of the state.
He also expressed confidence that his chances of winning September 22 election are very bright despite the exit of one of the prominent members of the party and the immediate past Secretary to the State Government, Moshood Adeoti.
Oyetola, who stated this at the party's National Secretariat in Abuja yesterday while fielding questions from newsmen after his "Thank you visit" to the leadership of the party noted that he will definitely coast home to victory.
"First of all most state has been challenged by the lack of fund over the year but there is this misconception on the issue of salaries about Osun state. We paid salary from level one to seven, we are not owing anybody. We paid 75% for people in level 8 to 10, the only category of people we are owing is actually from level 12 to 17, likewise pension.
"So, when you talk about we owing salary, people tend to forget that it is not across the board. Salary is fully paid from one to seven, up till date, eight to ten we pay 75%. It is the only a portion of 12 to 17 that is being paid 50%.
Advertisement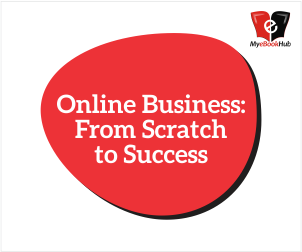 "Yes it is a challenge we all recognise but we believe that will not persist for too long. My attitude and the method I want to adopt is not to entirely rely on the allocation that comes from the federal government but to look at the means to seriously develop the IGR, not necessarily by increasing tax but by ensuring efficiency in terms of collection and by bringing people who have been evading tax to come into the bracket. You can still get more by doing all of that without necessarily increasing tax.
"So we are committed to paying whatever that is outstanding and we are looking forward to being able to pay full salaries subsequently, and in any case why do we want to be in government if we can not think outside of the box? We must be very creative, that is the essence of being in government anyway. I believe in another one year you would have seen that things would have changed for the better."
While responding to the resignation of the SSG, he said: Well, SSG is my brother actually, I would have loved he remains in the party but as a matter of choice, he decides to leave the party. There is nothing anybody can do about that.
"But as for the fact that, it might affect my fortune, I don't think so. One, if you look at the result of that election, I had 127,000 votes. These are purely members of our Party. We are going to have opportunities for other voters.
"The average usually about 600 or so serious voters, if you look at the percentage of that from members of our Party alone and with the kind of programme I want to run and the fact that people seem to have that level of trust in me, I believe I will have more not only from the APC which is our base, even from the generality of the people.
"So, I wish him well. He is a somebody I have some regards for too. Sometimes politics is like that. Your path and meet again. I wish him well," he said.