Live Covid-19
Cases: 3,022,370
Deaths: 132,793
Recovered: 1,307,683
Active: 1,581,894
Cases: 1,613,351
Deaths: 65,120
Recovered: 978,615
Active: 569,616
Cases: 720,346
Deaths: 20,174
Recovered: 440,150
Active: 260,022
Cases: 687,862
Deaths: 10,296
Recovered: 454,329
Active: 223,237
Cases: 305,703
Deaths: 10,772
Recovered: 197,619
Active: 97,312
Cases: 298,869
Deaths: 28,388
Recovered: –
Active: 270,481
Cases: 298,557
Deaths: 6,384
Recovered: 264,371
Active: 27,802
Cases: 285,768
Deaths: 44,236
Recovered: –
Active: 241,532
Cases: 256,848
Deaths: 30,639
Recovered: 155,604
Active: 70,605
Cases: 243,051
Deaths: 11,731
Recovered: 204,083
Active: 27,237
Cases: 241,819
Deaths: 34,869
Recovered: 192,241
Active: 14,709
Cases: 231,818
Deaths: 4,762
Recovered: 131,649
Active: 95,407
Cases: 213,716
Deaths: 1,968
Recovered: 149,634
Active: 62,114
Cases: 206,844
Deaths: 5,241
Recovered: 182,995
Active: 18,608
Cases: 198,057
Deaths: 9,092
Recovered: 182,200
Active: 6,765
Cases: 196,750
Deaths: 3,199
Recovered: 93,315
Active: 100,236
Cases: 168,335
Deaths: 29,920
Recovered: 77,308
Active: 61,107
Cases: 165,618
Deaths: 2,096
Recovered: 76,149
Active: 87,373
Cases: 117,110
Deaths: 4,064
Recovered: 47,881
Active: 65,165
Cases: 105,764
Deaths: 8,687
Recovered: 69,431
Active: 27,646
Cases: 100,345
Deaths: 133
Recovered: 93,898
Active: 6,314
Cases: 83,557
Deaths: 4,634
Recovered: 78,518
Active: 405
Cases: 77,815
Deaths: 1,523
Recovered: 28,531
Active: 47,761
Cases: 76,222
Deaths: 3,422
Recovered: 21,238
Active: 51,562
Cases: 73,061
Deaths: 5,433
Recovered: –
Active: 67,628
Cases: 64,958
Deaths: 3,241
Recovered: 29,919
Active: 31,798
Cases: 63,804
Deaths: 429
Recovered: 51,120
Active: 12,255
Cases: 62,380
Deaths: 4,821
Recovered: 28,872
Active: 28,687
Cases: 62,275
Deaths: 2,567
Recovered: 34,741
Active: 24,967
Cases: 62,016
Deaths: 9,771
Recovered: 17,091
Active: 35,154
THE candidate of the People's Democratic Party PDP in the last gubernatorial election in Osun State, Senator Ademola Adeleke has described the Supreme Court judgement exonerating and clearing him of all charges of certificate forgery as "a final vindication from months of tortuous persecution, blackmail and smear campaigns."
A statement made available by the Spokesman of Adeleke Campaign Organisation, on Thursday, by Mr Rasheed Olawale indicated that "Adeleke has been receiving several messages of felicitations  from well-wishers from within and outside Osun state."
Further reacting on the Supreme Court dismissal of the Appeal filed by the appellants against the Court of Appeal judgement that ruled in his favour establishing the fact that he did not forge any certificate nor did he make any false declarations, Adeleke said: "from the beginning of the case at Bwari High Court, Abuja, I had consistently told the public that the trial and jaundiced judgement of the Bwari court was a political witchhunt and an orchestrated campaign of calumny designed to stop my governorship aspiration."
Speaking further, he said that: "The Court of Appeal had restored equity and justice when it robustly nullified the lower court's ruling and affirmed that I never forged any certificate as mischievously alleged by the APC and their PDP accomplices and erroneously concluded by the Bwari court judge despite glaring evidence and testimonies of WAEC and the principal of my Alma matta.
"The Appeal Court judgement directly indicted the lower court for ignoring two basic authorities that can confirm or disown school records. The School principal and a Deputy Director from the West African Examination Council testified with sworn affidavits confirming my educational filing and debunking allegation of certificate forgery.
Advertisement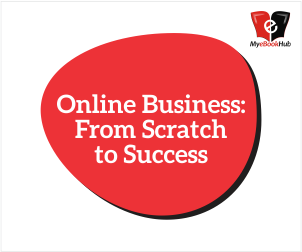 "My detractors were not satisfied with the exoneration and proceeded on their witchhunt to the apex court. I thank God and the judiciary for at least doing justice on this open case of false accusation."
While thanking his supporters who supported him during those dark days, Adeleke said he remains a strong believer in the rule of law and democracy, noting that "despite all imperfections, democracy remains the best form of governance."
However, two members of the APC; Wahab Adekunke and Adam Omosalewa from ward six of Ejigbo Local Government Area of Osun State, had secured a controversial black market judgement from a Bwari High Court on the suit alleging certificate forgery against Senator Adeleke.