By Oyeniyi Esan
The chairman, Ojo Local Government, Hon. Olusola Iduwo Rosulu has mourned the death of the first civilian governor of Lagos State and former Minister of Works, Pa. Lateef Kayode Jakande, observing that he lived his life in the service of humanity.
Rosulu described the late political leader as the one of the founding fathers of true democracy in the Nigerian political environment because his political participation is centered in his quest to serve humanity.
According to Rosulu, the adventure of Pa Jakande in the service of humanity has established the pace for good governance in Lagos state and Nigeria as a whole.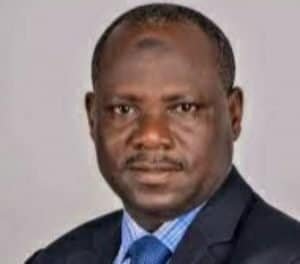 He stated that "Pa Jakande's death is a gross loss to the whole of humanity, Yoruba race and the African society as a whole. His name cannot be forgotten in the history of postcolonial African society because of his contribution to the emergence of Modern African state. His success is visible in the city of Lagos and his achievements in his years of service extend beyond his terms and times in offices."
"His commitments in the service of humanity can never be underestimated, his presence is felt in every sector and community of Lagos as a state. As far as the Ojo community and Lagos state as a whole is concerned, Pa Jakande is a blessing with his help in the establishment of Lagos University to help champion education as a tool to combat poverty for the general masses."
"On behalf of the people and residents of Ojo local government, I commiserate with the family of Pa. Jakande, the Lagos state governor, His Excellency Babajide Sanwo-OLagosiansains and the entire Yoruba race for the loss of a great patriarch, he concluded.
Jakande died around 11 am on Thursday, 11th of February of 2021 at the age of 91 in his home residence in Lagos.