The American based Nigerian entertainment brand, Don Crucifixto which is known for its ardour to contribute to the growth of talented African youths both home and abroad has recently kicked off with the mission to foster the dreams of yet another talent from Nigeria named Khabir.
Tumi Oluyole, the record label owner, announced on his official social media page that the newest musical contract with Khabir is the next big thing to happen to the Don Crucifixto family as Khabir makes an addition to the two front liners of the label.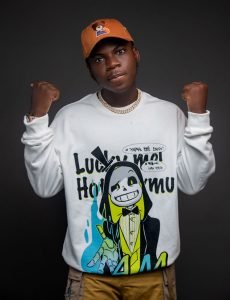 Khabir, since the day the announcement of his deal with the record label was made public, has got new attention on him. He is seen as a young champ with great singing abilities that could pave way for him to the top, as he advances in his career.
Before now, little is known of Khabir but when Oluwaseun Oluyole popularity known as Sean Dampte, Don Crucifixto A&R speaks, the media world tends to take a listen. According to Sean Dampte, the talented and young Afro pop singer, Khabir, would be releasing a debut single before the end of May, while promising that Khabir is the future of the new Afro-Fusion sound which has the heart of every music lover in deep now.