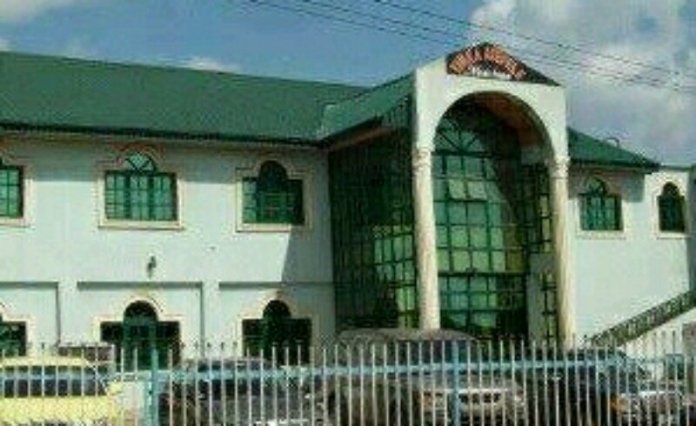 THE Music House of the popular 'Tungba' Gospel Music maestro, Yinka Ayefele, has been marked for demolition by the Oyo State government.
The structure locates at the Lagos Bye Pass, Challenge, Ibadan houses Fresh FM 105.9, one of Ibadan's popular private radio stations.
The demolition notice posted on the structure the Oyo State Government gave the owner of the building three days to vacate the building and remove the structure or risk its removal by the government. The deadline expires on Wednesday, 15th August.
The radio station's Director of Corporate Affairs and Promotions, David Ajiboye, wrote on his Facebook late Tuesday that the demolition notice was issued because "(1) The staff canteen in the premises was not approved. (2) The spiral staircase was not in the approved plan. (3) The mast was not in the approved plan (4) The fence was not in the approved plan"
Ajiboye added that also wrote "…and therefore the entire N800 million edifice, where about 150 people make their daily bread have (sic) to go down. You are all invited to the demolition show at the Music House tomorrow."
A similar notice was issued in October 2012 but the matter was resolved between the agents of government and the owners of the structure.
Efforts to get the CEO, Dr Yinka Ayefele and David Ajiboye for comments proved futile as neither of them answered calls to their phone as at the time of filing this report.