DUE to aerial bombardment and concerted efforts of the ground troops, and facing imminent annihilation, the Nigerian Army said Boko Haram terrorists had been deserting Sambisa forest in droves, trying to disperse to various parts of the country.
"The cowards are running away from their well -enclave in Sambisa forest for their lives," a statement from the Army, on Tuesday, said.
It said it became necessary to inform the public, especially well-meaning Nigerians, to be more vigilant and security-conscious.
The statement said the public were requested to be observant and report any suspicious persons or group of persons to the military or any of the security agencies to enable timely detection and apprehension of the fleeing insurgents before they mingled with the society and committed havoc.
"We will like to reassure the public of the confidentiality of the information provided and reiterate our commitment to the clearance of the remnants of Boko Haram terrorists," it said.
Advertisement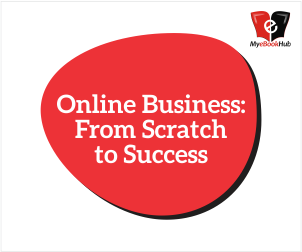 In the same vein, the Nigerian Army has apprehended three suspected Boko Haram commanders and rescued 1,275 hostages after a joint clearance operation with Cameroonian troops along Nigeria-Cameroon border in Borno.
Acting Director of Public Relations of Nigerian Army, Colonel Sani Usman, said this in a statement issued to newsmen on Tuesday, in Maiduguri, the state capital.
"Troops of 152 and 155 Task Force Battalions of Operation Lafiya Dole, in conjunction with troops of Multinational Joint Task Force (MNJTF) from Cameroon, conducted a massive joint clearance operation on suspected Boko Haram terrorists camps on Monday, along Nigeria-Cameroon borders.
"The unprecedented clearance operation swept through over 10 suspected terrorists hideouts along the border,'' Usman said.
He said that 22 suspected terrorists lost their lives during the operation.
"Twenty two terrorists were killed, three Ameers (terrorists commanders) were arrested and 1,275 abducted people were rescued,'' Usman said.
He named those apprehended as Mallam Lawal Abba, Mallam Hisna and Mallam Gana Shatte.
"During the operation, the troops cleared Nbaga, Bula, Dabube, Ybiri, Greya and Suduwa towns and other adjoining settlements.
"The towns and settlements were occupied by fleeing Boko Haram terrorists, who escaped from villages previously cleared by troops of the Nigerian Army.
"The troops also rescued 1,275 people held hostage by the terrorists.
"The rescued people are being administered and screened by 152 Task Force Battalion pending onward movement to Internally Displaced Persons (IDPs) camps.
"It is gratifying to note that the operation was a huge success, as there was no casualty or injury on the side of the troops,'' Usman said."