Live Covid-19
Cases: 3,018,622
Deaths: 132,781
Recovered: 1,304,683
Active: 1,581,158
Cases: 1,613,351
Deaths: 65,120
Recovered: 978,615
Active: 569,616
Cases: 720,346
Deaths: 20,174
Recovered: 440,150
Active: 260,022
Cases: 687,862
Deaths: 10,296
Recovered: 454,329
Active: 223,237
Cases: 302,718
Deaths: 10,589
Recovered: 193,957
Active: 98,172
Cases: 298,869
Deaths: 28,388
Recovered: –
Active: 270,481
Cases: 298,557
Deaths: 6,384
Recovered: 264,371
Active: 27,802
Cases: 285,768
Deaths: 44,236
Recovered: –
Active: 241,532
Cases: 256,848
Deaths: 30,639
Recovered: 155,604
Active: 70,605
Cases: 243,051
Deaths: 11,731
Recovered: 204,083
Active: 27,237
Cases: 241,819
Deaths: 34,869
Recovered: 192,241
Active: 14,709
Cases: 231,818
Deaths: 4,762
Recovered: 131,649
Active: 95,407
Cases: 213,716
Deaths: 1,968
Recovered: 149,634
Active: 62,114
Cases: 206,844
Deaths: 5,241
Recovered: 182,995
Active: 18,608
Cases: 198,057
Deaths: 9,092
Recovered: 182,200
Active: 6,765
Cases: 196,750
Deaths: 3,199
Recovered: 93,315
Active: 100,236
Cases: 168,335
Deaths: 29,920
Recovered: 77,308
Active: 61,107
Cases: 165,618
Deaths: 2,096
Recovered: 76,149
Active: 87,373
Cases: 117,110
Deaths: 4,064
Recovered: 47,881
Active: 65,165
Cases: 105,764
Deaths: 8,687
Recovered: 69,431
Active: 27,646
Cases: 100,345
Deaths: 133
Recovered: 93,898
Active: 6,314
Cases: 83,557
Deaths: 4,634
Recovered: 78,518
Active: 405
Cases: 77,815
Deaths: 1,523
Recovered: 28,531
Active: 47,761
Cases: 76,222
Deaths: 3,422
Recovered: 21,238
Active: 51,562
Cases: 71,419
Deaths: 5,420
Recovered: –
Active: 65,999
Cases: 64,958
Deaths: 3,241
Recovered: 29,919
Active: 31,798
Cases: 63,804
Deaths: 429
Recovered: 51,120
Active: 12,255
Cases: 62,380
Deaths: 4,821
Recovered: 28,872
Active: 28,687
Cases: 62,275
Deaths: 2,567
Recovered: 34,741
Active: 24,967
Cases: 62,016
Deaths: 9,771
Recovered: 17,091
Active: 35,154
THE United States economy created the fewest number of jobs in more than five years in May as employment in the manufacturing and construction sectors fell sharply, suggesting a deterioration in the labor market that could make it harder for the Federal Reserve to raise interest rates.
Nonfarm payrolls increased by only 38,000 jobs last month, the smallest gain since September 2010, the Labor Department said on Friday. Employment gains were also restrained by a month-long strike by Verizon (VZ.N) workers, which depressed information sector payrolls by 34,000 jobs.
Underscoring the report's weakness, employers hired 59,000 fewer workers in March and April than previously reported. While the unemployment rate fell three-tenths of a percentage point to 4.7 percent in May, the lowest since November 2007, that was in part due to people dropping out of the labor force.
"This unusual jobs report puts the Fed in a tricky position. Disappointing job creation numbers, including adverse revisions to prior monthly estimates, argue for the Fed to remain highly accommodative for now," said Mohamed el-Erian, chief economic adviser at Allianz in Newport Beach, California.
U.S. stock index futures dropped after the data, while prices for U.S. government debt rose. Short-term interest rate futures jumped. The dollar .DXY was trading lower against a basket of currencies.
Advertisement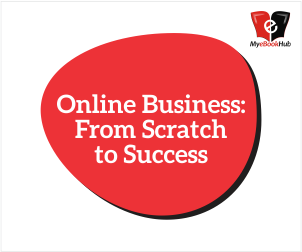 The Fed bank has signaled its intention to raise rates soon if job gains continued and economic data remained consistent with a pickup in growth in the second quarter.
Fed Chair Yellen said last week that a rate increase would probably be appropriate in the "coming months," if those conditions were met. The U.S. central bank hiked its benchmark overnight interest rate in December for the first time in nearly a decade.