SENATE President, Dr Bukola Saraki, on Monday, said a cabal had hijacked the administration of President Muhammadu Buhari to undermine the hard-earned democracy in Nigeria.
Saraki, who spoke against the backdrop of his arraignment over alleged forgery of Senate Standing Rules, however, said he was prepared to be a happy guest in jail, rather than succumb to the nefarious agenda of the few individuals bent in imposing their selfish interests on Nigerians.
In a statement he personally signed and made available to the Nigerian Tribune, the Senate President said he remained resolute in preventing the subversion of our democracy and the desecration of the Senate.
He said the latest "trump up charges" against him and his deputy, Senator Ike Ekweremadu, was only another phase in the relentless persecution of the leadership of the Senate under the present administration.
"I will remain true and committed to the responsibilities that my citizenship and my office impose on me. Without doubt, the highest of those responsibilities is the steadfast refusal to surrender to the subversion of our democracy and the desecration of the Senate. This is a cross I am prepared to carry.
Advertisement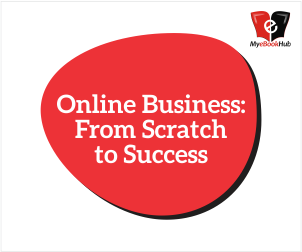 "If yielding to the nefarious agenda of a few individuals, who are bent in undermining our democracy and destabilising the Federal Government to satisfy their selfish interests is the alternative to losing my personal freedom, let the doors of jails be thrown open and I shall be happy to be a happy guest," Saraki stated.
He said the latest onslaught against the legislative arm of government was not only an affront on the Nigerian people who fought hard to win and preserve democracy, but an utter disregard for the principle of separation powers.
He remarked that it was disgusting that a time there should be synergy within the whole government to frontally tackle the core challenges confronting the country, there was a calculated efforts to frustrate the legislature by the "executive branch's inability to move beyond a leadership election among Senate peers."
He said it had become glaring that "there is now a government within the government of President Buhari, who have seized the apparatus of executive powers to pursue their nefarious agenda," despite the commitment of the Senate in promoting harmony with the executive arm.
His words: "Over the past one year, the Senate has worked to foster good relations with the executive arm. It is in all of our collective interests to put aside divisions and get on with the nation's business. We risk alienating and losing the support of the very people, who entrusted their national leaders to seek new and creative ways to promote a secure and prosperous Nigeria. As leaders and patriots, it is time to rise above partisanship and to move forward together."
Insisting that the criminal charges levelled against him and other leaders of the Senate were spurious, the Senate President carpeted the Minister of Justice and the Attorney-General of the Federation for the legal action.