THE Uganda High Commissioner to Nigeria, Mr Nelson Ocheger, calculatedly sold the various fascinating tourist attractions in Udanda to the participants at the 2016 edition of Akwaaba African Travel Market.
Ocheger, who described Uganda as a labyrinth tourist sites of in his presentation at the country's debut participation Akwabba Africa Travel Market, encouraged participants at the event and other tourism, travel and hospitality practitioners and buyers to visit Uganda.
The 12th edition of Akwaaba, which was designed to showcase Africa to the rest of the world, was held at the Eko Hotels and Suites, Lagos, Nigeria and hosted 16 countries.
The High Commissioner explored the largest gathering of travel market in Africa, to enlighten participants at the event on why is known as the "Pearl of Africa," which according to him is because of the country's diverse natural endowments and beauty.
Ocheger said, Uganda abores four of the East Africa's great lakes: Lake Victoria, Lake Kyoga, Lake Albert and Lake Edward. Lake Victoria is the world's second largest fresh-water lake at 68,000 sq. Km.
Advertisement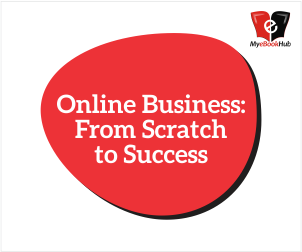 He also gave account of Ssese Islands, a paradise with variety of white sandy beaches, birds and tropical vegetation, Lake Bunyonyi, second deepest lake in Africa at 900m.
Ocheger said Uganda is the home to the source of the world's longest river, the Nile, measuring 6695 kilometers (4184 miles), while some of the best waterfalls in the world is found across the country like Murchison, Karuma, Sipi, Kalagala, Sezibwa, Itanda.
He further explained that Uganda has the largest mountain gorilla population in the world, which according to him is 54 per cent (over 400 of them).
"Less than 700 gorillas survive in the world today. There are over 5,000 chimpanzees found in Uganda (Kibale forest alone holds a population of more than 1,000 chimpanzees).
"Uganda is the home to world's largest number of monkeys, baboons, apes, rare colobus, nocturnal Bush babies and Pottos found in pristine eco-environment. It has more than 1,000 bird species.
"The country also house over 50 per cent of the entire bird population in Africa and 10 per cent of the world. Queen Elizabeth National Park has over 605 species, the largest of any protected area in Africa. And Bwindi Impenetrable National Park was voted Africa's number one birding site(2012) by the African Bird club," Ocheger said.
Meanwhile, it was earlier reported that Uganda government was ready to re awake the country's national career by an Ugandan national newspaper, Uganda Monitor Newspaper, that "Yoweri Museveni's government is ready to investment USD500m to relaunch it's national career Uganda Airline, may source upto UGX1.1 trillion shillings (USD331 million)".