Live Covid-19
Cases: 3,019,215
Deaths: 132,784
Recovered: 1,307,683
Active: 1,578,748
Cases: 1,613,351
Deaths: 65,120
Recovered: 978,615
Active: 569,616
Cases: 720,346
Deaths: 20,174
Recovered: 440,150
Active: 260,022
Cases: 687,862
Deaths: 10,296
Recovered: 454,329
Active: 223,237
Cases: 302,718
Deaths: 10,589
Recovered: 193,957
Active: 98,172
Cases: 298,869
Deaths: 28,388
Recovered: –
Active: 270,481
Cases: 298,557
Deaths: 6,384
Recovered: 264,371
Active: 27,802
Cases: 285,768
Deaths: 44,236
Recovered: –
Active: 241,532
Cases: 256,848
Deaths: 30,639
Recovered: 155,604
Active: 70,605
Cases: 243,051
Deaths: 11,731
Recovered: 204,083
Active: 27,237
Cases: 241,819
Deaths: 34,869
Recovered: 192,241
Active: 14,709
Cases: 231,818
Deaths: 4,762
Recovered: 131,649
Active: 95,407
Cases: 213,716
Deaths: 1,968
Recovered: 149,634
Active: 62,114
Cases: 206,844
Deaths: 5,241
Recovered: 182,995
Active: 18,608
Cases: 198,057
Deaths: 9,092
Recovered: 182,200
Active: 6,765
Cases: 196,750
Deaths: 3,199
Recovered: 93,315
Active: 100,236
Cases: 168,335
Deaths: 29,920
Recovered: 77,308
Active: 61,107
Cases: 165,618
Deaths: 2,096
Recovered: 76,149
Active: 87,373
Cases: 117,110
Deaths: 4,064
Recovered: 47,881
Active: 65,165
Cases: 105,764
Deaths: 8,687
Recovered: 69,431
Active: 27,646
Cases: 100,345
Deaths: 133
Recovered: 93,898
Active: 6,314
Cases: 83,557
Deaths: 4,634
Recovered: 78,518
Active: 405
Cases: 77,815
Deaths: 1,523
Recovered: 28,531
Active: 47,761
Cases: 76,222
Deaths: 3,422
Recovered: 21,238
Active: 51,562
Cases: 71,419
Deaths: 5,420
Recovered: –
Active: 65,999
Cases: 64,958
Deaths: 3,241
Recovered: 29,919
Active: 31,798
Cases: 63,804
Deaths: 429
Recovered: 51,120
Active: 12,255
Cases: 62,380
Deaths: 4,821
Recovered: 28,872
Active: 28,687
Cases: 62,275
Deaths: 2,567
Recovered: 34,741
Active: 24,967
Cases: 62,016
Deaths: 9,771
Recovered: 17,091
Active: 35,154
WOMEN International Networking (WIN) & CEO Hurworps has called on the Nigerian government and corporate organisations to create more room for the involvement of the Nigerian women folk at the core operation of governance and business.
The Executive Partner of WIN & CEO Hurworps, Lady Charity Nwakolam Ohadiugha, while speaking at the press briefing prior the WIN Conference 2016, at Sheraton Hotel, Abuja, recently said women are so deep in managing and coordinating resources to propel the actualisation of the expected result.
Ohadiugha, disclosed that WIN Conference 2016 with the theme, "Leading the Way," is to practically inspire, develop and empower Nigerian women and youths to unleash their potentials for optimal productivity through, re-orientation of values, capacity building and sensitization.
"Development in every strata of the Nigerian and global economy, technology and business, will be on the fast lane when women are well taken care of, empowered and positioned to take a lead role in the operations of corporate and business organisation, and governance," Ohadiugha said.
The conference created a platform for interaction of poor and vulnerable women and youths for the purpose of networking to achieve synergy, while also exploring the possibility of creating linkages with various support groups for women and youth.
Advertisement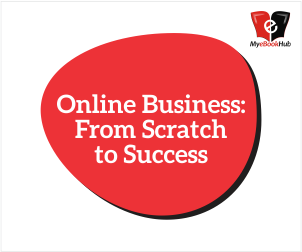 Ohadiugha, who underscored the dangers of illegal migration of of youths to Europe and America, added that "We also used the conference to educate youths on wealth creation and entrepreneurship, encourage self-reliance and promote independent living among the Nigerian women and youths."