THE Federal Government, on Tuesday, said it will fund the 2017 budget with recovered loot and renewed oil licences, even as it targets N10 trillion revenue generation in the coming year.
It emphasised that the 2017 budget would also be financed through royalties and promissory notes.
The revelation came as President Muhammadu Buhari presents the 2017 Appropriation Bill before the joint session of the National Assembly today.
This is even as some members of the House of Representatives expressed apprehension that with the alleged poor implementation of the 2016 budget, there was the possibility that the 2017 budget implementation could suffer the same fate.
Ahead of the President's presentation of the 2017 fiscal document to the legislature, government, yesterday, presented a revised version of 2017-2019 Medium Term Expenditure Framework, MTEF, and Fiscal Strategy Paper, FSP, to the Senate.
Advertisement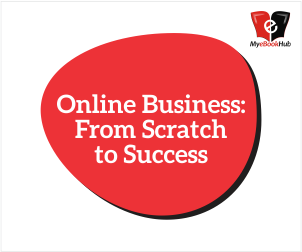 The government, in the new document, obtained by newsmen, in Abuja, raised the initial projected N6.866 trillion 2017 budget to N7.298 trillion, just as it increased the exchange rate from the earlier proposed N290 to N305.
But the government, which maintained 2.2 million oil production volume and N42.50 oil benchmark, raised the earlier projected domestic borrowing from N1.072 trillion to N1.253 trillion.
It, however, reduced the earlier projected foreign borrowing from N1.336 trillion to N1.067 trillion.
In a similar vein, the government raised the initial projected aggregate capital expenditure from N1.939 trillion to N2.243 trillion just as it increased recurrent non-expenditure from N2.5 trillion to N2.629 trillion and put revenue target at N10 trillion.
The reversed MTEF and FSP document equally contained a budget deficit of N2.3 trillion in 2017, against N2.4 trillion in 2016 budget.
Giving reasons when he appeared before the Joint Senate Committee on Finance and Appropriation, Minister of Budget and Planning, Udoma Udo Udoma, said the government's action was necessitated by the fact that the budget projection from N6.8 trillion to N7.2 trillion was the only way of moving the country out of ongoing economic problems, adding that if more money was injected into the country's economy, it would get itself out of recession.
Udoma also said the Federal Government would issue new oil licences, review the current joint venture arrangements with oil companies, marginal oil fields and mount pressure on revenue generating agencies to exceed expected targets.