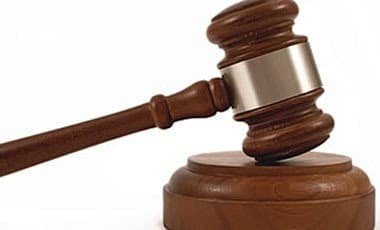 THE controversy over the suit involving the Oluwo of Iwo, Oba Addulrasheed Akanbi, before a Magistrates' Court in Osogbo took a new dimension, on Thursday, as Magistrates Association of Nigeria, Osun State branch, threatened to embark on strike.
Oba Akanbi had been dragged to a magistrates' court by the Oluwo of Iwo Oke, Oba Kadiri Adeoye, for allegedly engaging in Internet fraud and being an ex-convict before his coronation as a traditional ruler, among other accusations.
The magistrate, Olusola Aluko, had issued bench warrant on Oba Akanbi twice and also ordered the Osun State Commissioner of Police, Mr Fimihan Adeoye, to arrest and produce the traditional ruler in court during the last Friday proceeding.
However, Osun State branch of Magistrates' Association of Nigeria, on Thursday, in a letter forwarded to Osun State Chief Judge, Justice Adepele Ojo and the Chief Registrar, Mr Lawrence O. Arojo, said "we wish to humbly draw your lordship's attention to the series of events that have been evolving recently in relation to our career and safety of our lives."
The letter, dated January 4, 2017 and entitled 'Threat to Magisterial Bench of Osun', reads in parts: "Of particular importance is the case involving Oba Kadiri Olatunde Adeoye 11 (Oluwo of Iwo Oke) and Oba Abdulrasheed Adewale Akanbi, Commissioner of Police, Osun State (MIW/MISC.6/2016), which is currently being heard before E. Olusola of Chief Magistrates' Court 2, Osogbo."
Signed by its chairman, F. A. Sodamade and secretary, F. I. Omisade, the body said that while the case was before a court in Iwo, the magistrate was almost attacked by miscreants before she was rescued and escorted to Ogbaagba by the police and prison officers.
According to the letter, "at Chief Magistrates' Court 2, Osogbo, the first respondent, Oluwo of Iwo, refused to appear before court on four occasions despite an order of the court for him to appear. A bench warrant was, therefore, issued against him, the fourth time the matter was heard.
"Instead of the Oluwo of Iwo appearing in court or the police effect his arrest, the Oluwo of Iwo, using various media, proceeded to cast aspersions on the character and integrity of the magistrate and the judiciary at large.
"We humbly state that with prevalent threat to the security of magistrates, as exemplified in the events of Iwo and Osogbo, we consider our lives unsafe and may be unable to continue sitting in our various stations,"
Meanwhile, the Chief Registrar of Osun State High Court, Mr Lawrence O. Arojo, in a petition to the Osun State Commissioner of Police called for the investigation and arrest of some people who stormed the premises of the high court to drop leaflets, threatening the life of Magistrate Olusola Aluko, who is handling the case of the Oluwo of Iwo.
According to the petition, "in the early morning of Wednesday, January 4, 2017, some leaflets/flyers numbering about 20, were brought to our attention by one of the security officers serving at the state high court complex."
"The leaflets contained statements to the effect that a sitting magistrate of the Osogbo Magistrate District, Mr E. O. Aluko, should distance himself from performing his duties as it relates to the hearing and determination of a contempt proceeding preferred against a particular ruler, now pending in His Lordship's court. The maker of the said document, having warned the magistrate, went further to say that "The guy is too young to die."