THE Ekiti State governor, Mr Ayodele Fayose, has described the sack of the executive secretary of the Financial Regulatory Council of Nigeria (FRC), Mr Jim Obazee, in connection with the implementation of the controversial Corporate Governance Code 2016 as an afterthought and cover-up to stem the tide of negative public reactions to the implementation of the controversial law that stripped the General Overseer of The Redeemed Christian Church of God (RCCG), Pastor Enoch Adejare Adeboye, and others of their positions.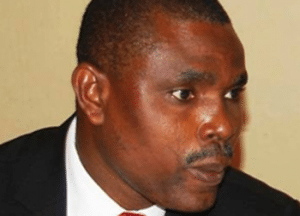 In a release issued in Ado-Ekiti, the Ekiti State capital, on Tuesday and signed by the governor's Special Assistant on Public Communications and New Media, Lere Olayinka, Governor Fayose said: "When they realised the implication of their action on President Muhammadu Buhari's 2019 ambition, especially with the personality like Pastor E.A. Adeboye who is involved, they quickly sacked an innocent man, who must have acted on instruction.
"Obviously, their attention is more on 2019, not on justice or any love for the sustenance of Christianity in Nigeria. Mind you, they have only suspended the implementation of the regulation, they did not abrogate it. It is obvious that they have an agenda. And if you look at the president's pattern of life, he is a sectional leader, whose appointments reflect sectionalism and nepotism."
He said it was funny that a president who was over 70 years would be the one to implement a regulation limiting the age of General Overseers (GOs) of churches to 70 years of age, asking "if men of God like Pastor Adeboye, Pastor W. F. Kumuyi, Bishop David Oyedepo, Bishop Mike Okonkwo and others cannot be GOs of their churches beyond 70 years of age, how do we now justify President Buhari, who is over 74 years and still willing to be president beyond 2019 when he will be 77 years?"
Governor Fayose described those defending President Buhari by claiming that the law was made when Dr Goodluck Jonathan was president as hypocrites.
He asked: "Even if the law was made before President Buhari assumed office, who is to blame for its implementation? Could President Buhari have implemented a law he does not believe in and could the sacked FRC boss they have now used as the sacrificial lamb have implemented the law without the consent of the Presidency?"
He questioned the speed at which the president reacted by sacking the FRC boss, asking: "Why was there no such swiftness in his action on Southern Kaduna killings, where a race was almost wiped out? Why didn't the president react swiftly to the Senate's indictment of the EFCC's acting chairman, Ibrahim Magu?
"Obviously, it was an afterthought, which was aimed at dousing the negative outcry that greeted the action by using the sacked FRC boss as the fall-guy.
"This has further made it very clear and evident that Buhari is not a leader, he is ruler. He is a religious apologist who believes that he must silence anybody that does not believe in his line of thought, either politically or religious-wise.
"Sadly, all those things that we have forgotten and never thought will happen again in this country are now happening. The country is now badly divided more than before.
"Nigerians have been able to read through President Buhari and have realised that all he is doing now is to destroy this country like he did in 1984, but God will not allow him," he said.