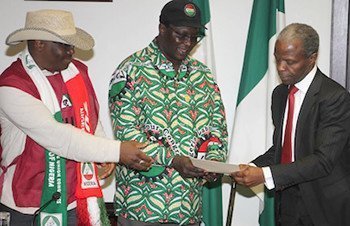 ORGANISED labour, on Thursday, at a protest rally in Abuja and Lagos against worsening hardship and frustration in the country, asked the Federal Government to change its style of governance and implement people-oriented policies to avert a looming social uprising.
Leading aggrieved workers and other Nigerians, including some civil society allies, Nigeria Labour Congress, NLC, and its Trade Union Congress of Nigeria, TUC, made it clear that Nigerians are dissatisfied with the style of governance that had made Nigerians poorer and unable to cope with the hardship.
They demanded that the Federal Government make known the identities of those that looted the commonwealth and also asked that their hands be cut off to serve as deterrent to others.
The protest organised by the NLC, TUC and their civil society allies, also lamented that nothing much had been achieved in the fight against corruption.
The protesters also disclosed that they would soon drag some of the state governors to the Economic and Financial Crimes Commission, EFCC, and the Independent Corrupt Practices and other Related Offences Commission, ICPC, for allegedly diverting bail-out funds recently released by the Federal Government for the payment of workers' salaries, arrears, pensions and gratuity.
Advertisement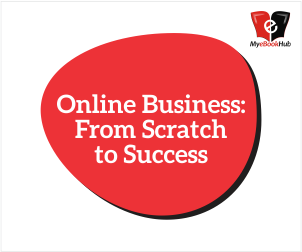 Addressing workers during the protest rally at the Unity Fountain, Abuja, President of NLC, Comrade Ayuba Wabba, said it was unfortunate that a few individuals had stolen the nation's commonwealth, while noting that nothing had been done to bring them to book.
Advising the government to come hard on the looters of the nation's treasury, Wabba said: "We must not allow a situation where a few, because of their interest, will hold the system to ransom.
"We are demanding that they should be named and shamed. We are also demanding that one of their hands be cut off so that when we see them, we will know that they are people that have stolen our money."
Also speaking, President of TUC, Mr Bobboi Kaigama, said efforts must be made to end corruption in the country as well as promote good governance.
On his part, Vice President of IndustriAll Global Union and General Secretary of National Union of Textiles, Garment and Tailoring Workers of Nigeria, Issa Aremu, said before the increment of petroleum pump prices, organised labour had predicted what would be the outcome of the government policy, adding that the predictions had come to fruition.