Live Covid-19
Cases: 3,019,174
Deaths: 132,784
Recovered: 1,307,621
Active: 1,578,769
Cases: 1,613,351
Deaths: 65,120
Recovered: 978,615
Active: 569,616
Cases: 720,346
Deaths: 20,174
Recovered: 440,150
Active: 260,022
Cases: 687,862
Deaths: 10,296
Recovered: 454,329
Active: 223,237
Cases: 302,718
Deaths: 10,589
Recovered: 193,957
Active: 98,172
Cases: 298,869
Deaths: 28,388
Recovered: –
Active: 270,481
Cases: 298,557
Deaths: 6,384
Recovered: 264,371
Active: 27,802
Cases: 285,768
Deaths: 44,236
Recovered: –
Active: 241,532
Cases: 256,848
Deaths: 30,639
Recovered: 155,604
Active: 70,605
Cases: 243,051
Deaths: 11,731
Recovered: 204,083
Active: 27,237
Cases: 241,819
Deaths: 34,869
Recovered: 192,241
Active: 14,709
Cases: 231,818
Deaths: 4,762
Recovered: 131,649
Active: 95,407
Cases: 213,716
Deaths: 1,968
Recovered: 149,634
Active: 62,114
Cases: 206,844
Deaths: 5,241
Recovered: 182,995
Active: 18,608
Cases: 198,057
Deaths: 9,092
Recovered: 182,200
Active: 6,765
Cases: 196,750
Deaths: 3,199
Recovered: 93,315
Active: 100,236
Cases: 168,335
Deaths: 29,920
Recovered: 77,308
Active: 61,107
Cases: 165,618
Deaths: 2,096
Recovered: 76,149
Active: 87,373
Cases: 117,110
Deaths: 4,064
Recovered: 47,881
Active: 65,165
Cases: 105,764
Deaths: 8,687
Recovered: 69,431
Active: 27,646
Cases: 100,345
Deaths: 133
Recovered: 93,898
Active: 6,314
Cases: 83,557
Deaths: 4,634
Recovered: 78,518
Active: 405
Cases: 77,815
Deaths: 1,523
Recovered: 28,531
Active: 47,761
Cases: 76,222
Deaths: 3,422
Recovered: 21,238
Active: 51,562
Cases: 71,419
Deaths: 5,420
Recovered: –
Active: 65,999
Cases: 64,958
Deaths: 3,241
Recovered: 29,919
Active: 31,798
Cases: 63,804
Deaths: 429
Recovered: 51,120
Active: 12,255
Cases: 62,380
Deaths: 4,821
Recovered: 28,872
Active: 28,687
Cases: 62,275
Deaths: 2,567
Recovered: 34,741
Active: 24,967
Cases: 62,016
Deaths: 9,771
Recovered: 17,091
Active: 35,154
THE authorities of the University of Ibadan (UI) on Tuesday, proscribed students' union in the institution following a protest outside the campus.
The Senate rose from an emergency meeting, proscribing the union and suspending members of the Executive Council and Students Representatives Council (SRC).
The university was shut on Monday, less than 24 hours to the beginning of the first semester examination for the 2016/2017 academic session.
The closure followed a protest by the students, who barricaded Mokola-Sango-Ojoo Highway, causing traffic jam
The Vice Chancellor, Prof Idowu Olayinka, announced the Senate decision at a news conference in his office.
Advertisement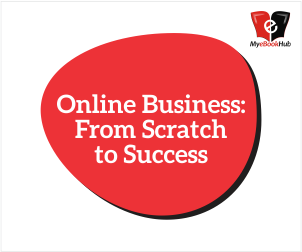 The closure led to the postponement of the 2016/2017 first semester examinations from May 30 to July 17.
Justifying the proscription, Olayinka said: "The expanded management of the institution, comprising the principal officers, provost and deans, internal members of council, wardens of halls of residence and other leaders of the university met with the leadership of the suspended students' union on May 28 between 4pm and 7pm."
The executive members of the two suspended students' bodies that were sworn in on May 8, according to Olayinka, were told that there had been a ban on the use of electrical appliances by students for more than six years, and that distribution of smart identity cards that would have chips with multiple functionality would start by the middle of June.
It was learnt that registration forms and any other valid university instrument would be considered for admittance into examination halls in the postponed first semester examinations.
The management reportedly told the students that the meeting of Students' Welfare Board, which is a statutory committee of the Senate, would be convened soon to discuss other students welfare issues, so that a solution could be proffered.
The students, according to Olayinka, were told that they have rights to peaceful protest, but that it should be within the campus.