THE Central Bank of Nigeria (CBN) Monday injected $190 million into the foreign exchange market even as the naira remained stable at N371 per dollar in the parallel market.
Meanwhile the apex bank said that banks can sell their excess foreign currency trading positions to one another without seeking its prior approval.
Acting Director, Corporate Communications department, CBN, Mr. Isaac Okorafor confirmed the dollar injection.
He said the CBN offered the sum of $100 million as wholesale interventions and allocated the sum of $50 million to the Small and Medium Enterprises (SMEs) forex window.
Customers requiring forex for Business/Personal Travel Allowances, tuition and medical fees, among others, got $40 million.
Advertisement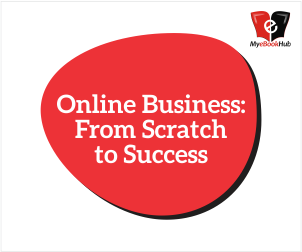 On its part, Director, Financial Markets Departments, Dr. Alvan Ikoku announced the decision of the CBN to allow banks sell their excess foreign currency trading positions to one another.
In a circular titled: Further Liberalisation of the interbank foreign exchange market", he said:
"The CBN in its efforts to further develop the Nigerian FX market, continues to embark on initiatives that serve to improve the FX market structure. Consequently further to the CBN circular on the establishment of the Investors & Exporters (I&E) FX window, the CBN hereby issues the following directives:
"Authorised dealers may defease their excess foreign currency trading positions to other authorised dealers without seeking prior approval from the CBN;
"All interbank market transactions shall be subject to a maximum spread of N1;
"Funds purchased by an authorised dealer from another authorised dealer in the interbank market, shall not be held in position overnight by the buying authorised dealer or sold to another authorised dealer;
"Such interbank purchases shall only be sold by the buying authorised dealer to its customers for permitted/eligible transactions as outlined in the above referenced circular. All documentation requirements for permitted transactions shall apply;
"Authorised dealers shall not exceed their respective Foreign Currency Trading Position Limit (FCTPL) without the approval of the CBN. Compliance with the FCTPL shall be strictly monitored by the CBN;
"All interbank trades- spot, forwards, futures, options and swaps- that have an impact on an authorised dealer's FCTPL are expected to comply with rate reasonability standards;
"Authorised dealers must report to the CBN, details (source and applications indicating the amount, counterparty, deal rate, etc.) of all interbank purchases/sales by 4pm daily through the portal provided. Compliance is mandatory.
"Authorised dealers are again advised to encouraged their corporate clients to on-board the FMDQ-advised FX Trading System immediately, to avoid sanctions, foster the speedy migration of the activities of the I&E FX window unto the FX Trading System and, in turn ensure that the objectives of deepening the market is achieved."