THE Federal Government's claim that Nigeria's economy may exit recession this year is gradually gaining traction as latest report from the National Bureau of Statistics (NBS) on Thursday show that inflation dropped to 16.25 per cent in May from 17.24 per cent a month ago.
This shows that prices of items in the basket of goods selected for compiling the Consumer Price Index for the month made about 1.25 points recovery away from the 15 per cent target of the Economic Recovery and Growth Plan (ERGP).
According to the NBS report, inflation dropped from 17.24 per cent in April to 16.25 per cent in May with the highest increases recorded in food, solid and liquid fuels, clothing, fish and wines.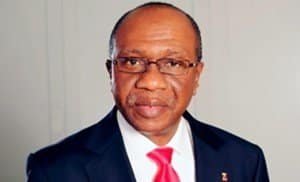 "The Consumer Price Index (CPI), which measures inflation increased by 16.25 per cent (year-on-year) in May 2017. This was 0.99 per cent points lower than the rate recorded in April (17.24 per cent). This represents the fourth consecutive decline in the rate of inflation since January 2017," the report said.
"On a month-on-month basis, the headline index increased by 1.88 per cent in May 2017, 0.28 per cent points higher than the rate of 1.60 per cent recorded in April 2017 indicating the existence of persistent pressure on prices despite the general decline in year-on-year inflation. Month-on-month inflation cumulatively rose by 7.7 per cent since January 2017.
"The food index increased by 19.27 per cent (year-on-year) in May 2017, down by 0.03 per cent points from the rate recorded in April (19.30 per cent) indicating continued pressure on food prices.
"Price movements recorded by All Items less farm produce or core sub-index rose by 13 per cent (year-on-year) in May, down by 1.80 per cent points from rate recorded in April (14.80 per cent). This represents the 7th straight month of decline in the core index since November 2016."
President Muhammadu Buhari had unveiled the ERGP as part of measures to reduce the inflation rate to about 15 per cent before the end of 2017.
Meanwhile, Nigeria returned to its premier spot as Africa's number one crude exporter as its oil exports are set to reach 1.84 million barrels per day (bpd) in July. The new figure is slightly higher because of a re-streaming of Forcados export terminal, according to the nation's loading programmes.
Forcados exports resumed at the end of May after a near complete shutdown since February 2016 as the grade's operator, Shell's local subsidiary, SPDC, issued an initial June schedule of 197,000 bpd.