UNITED States Jewish Americans activists, in their dozens, demonstrated on Capitol Hill Wednesday, calling on Congress to pass legislation in protection of "Dreamers," undocumented immigrants who arrived to the United States as children.
A coalition of Jewish groups that organized the demonstration, included the Religious Action Center of the Reform movement, Bend the Arc, the Anti-Defamation League and others.
The protesters demanded Congress take action to protect Dreamers from deportation, a threat looming over tens of thousands of them following President Trump's decision to dismantle the Obama-era legislation.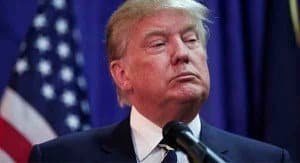 After handing a peititon signed by over 5,000 people thus far to members of Congress, the protesters sat on the floor of the Russel Senate Office Building and chanted "we will not be moved."
"As Jews, we recognize the dangers of President Trump's inhumane policies and scapegoating of immigrants," the petition states. "We've seen this before. We stand with our immigrant neighbors on the side of justice, not oppression, of liberation, not deportation."
The demonstration and number of arrests received national news coverage on MSNBC, which also featured an interview with Senator Patrick Leahy (D-VT), a Dreamer advocate who called on Trump to "stop the tweeting" and work to solve the crisis.