FORMER Nigerian president Olusegun Obasanjo has accused Nigeria's President, Muhammadu Buhari, of nepotism and lack of understanding of the "dynamics of internal politics."
The former president, who acknowledged his complicity in making "a man who is weak in the knowledge and understanding of the economy," asked him not to seek re-election in 2019, disclosing that he thought that Buhari could make "use of good Nigerians in that area."
He said this in a letter, titled "The Way Out: Clarion Call For Coalition For Nigeria Movement."
Though Buhari has not publicly declared his re-election ambition, but governors from his ruling All Progressives Congress (APC) were recently reported to have asked him to seek re-election.
Recall that Obasanjo, who ruled Nigeria from 1999 to 2007, supported Buhari's ascension to the country's top post and has previously defended his performance.
Advertisement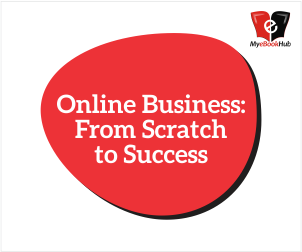 But as the groundswell of criticism against President Buhari increases, the ex-president said the man whose election he supported has failed and should "dismount from the horse".
Obasanjo, however, insisted that Buhari's "experience, influence, wisdom and outreach can be deployed on the side line for the good of the country."
"The lice of poor performance in government – poverty, insecurity, poor economic management, nepotism, gross dereliction of duty, condonation of misdeed – if not outright encouragement of it, lack of progress and hope for the future, lack of national cohesion and poor management of internal political dynamics and widening inequality – are very much with us today," Obasanjo said in a 13-page statement titled 'The Way Out: A Clarion Call for Coalition for Nigeria Movement'.
"With such lice of general and specific poor performance and crying poverty with us, our fingers will not be dry of 'blood'," he added.
Obasanjo said Buhari, apart from being bereft of the necessary ideas that could move the country out its current doldrums, has been unduly "nepotic" in his appointments.
"But there are three other areas where President Buhari has come out more glaringly than most of us thought we knew about him.
"One is nepotic deployment bordering on clannishness and inability to bring discipline to bear on errant members of his nepotic court. This has grave consequences on performance of his government to the detriment of the nation.
"It would appear that national interest was being sacrificed on the altar of nepotic interest. What does one make of a case like that of (Abdulrasheed) Maina: collusion, condonation, ineptitude, incompetence, dereliction of responsibility or kinship and friendship on the part of those who should have taken visible and deterrent disciplinary action? How many similar cases are buried, ignored or covered up, and not yet in the glare of the media and the public?
"The second is his poor understanding of the dynamics of internal politics. This has led to, wittingly or unwittingly, making the nation more divided, and inequality has widened and become more pronounced. It also has effect on general national security.
"The third is passing the buck. For instance, blaming the governor of the Central Bank for devaluation of the naira by 70% or so and blaming past governments for it, is to say the least, not accepting one's own responsibility. Let nobody deceive us; economy feeds on politics and because our politics is depressing, our economy is even more depressing today. If things were good, President Buhari would not need to come in. He was voted to fix things that were bad and not engage in the blame game," Obasanjo lamented.