NOT fewer than 26 fuel stations have been sealed in Ibadan by the Department of Petroleum Resources (DPR) for hoarding and selling fuel above N145.00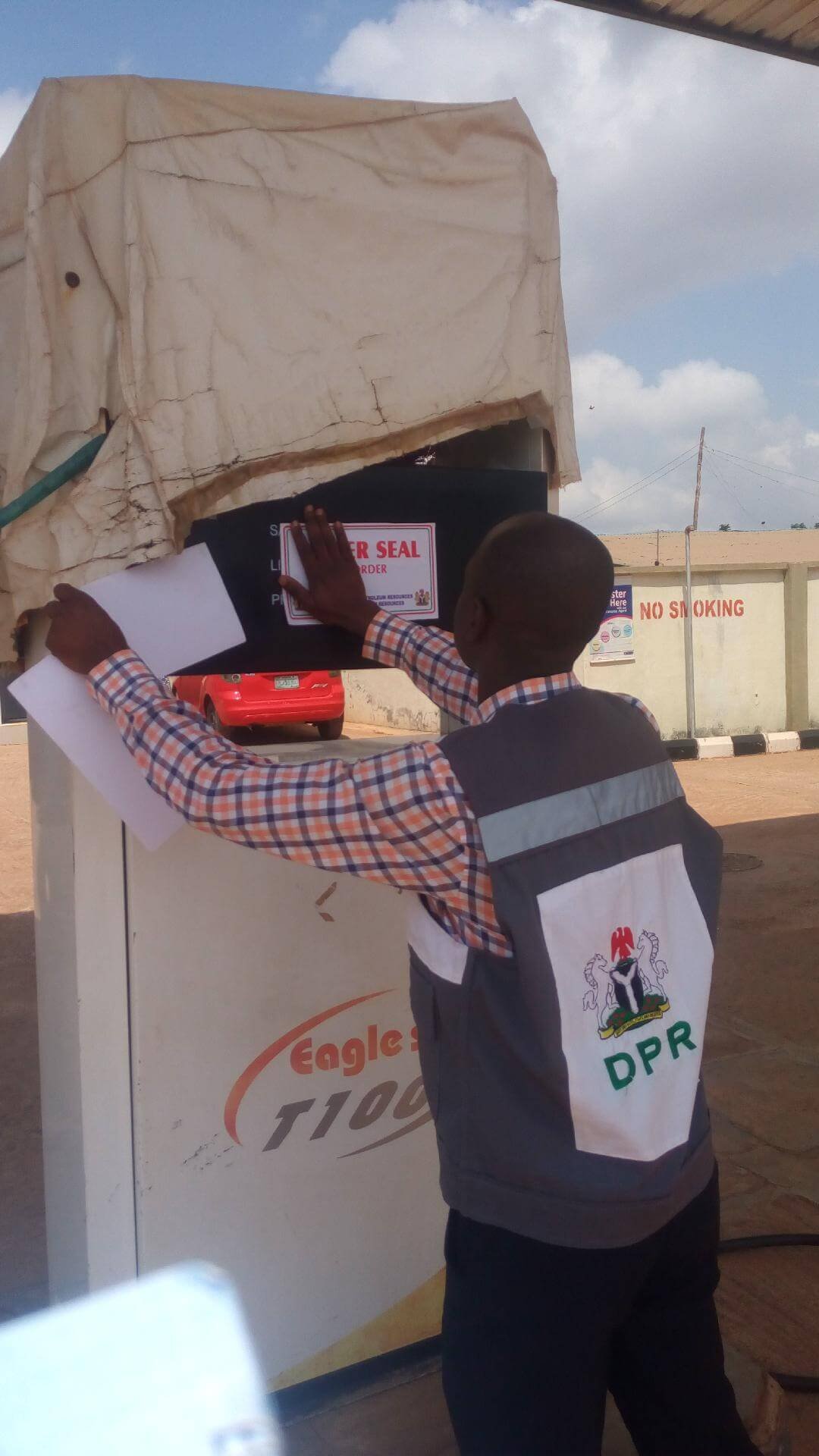 Head of Operations of the DPR Ibadan office, Sadiq Danjuma Ibrahim, disclosed this while speaking with newsmen during the routine operation of the organization to check the level of compliance of fuel dealers.
According to him, "Government has not increased fuel price, we cannot allow marketers to be increasing the price arbitarily."
He warned that recalcitrants fulling stations can be sealed again, if they fail to comply, adding that "we are taking more drastic measure against erring filling stations. We are not only going seal their stations, we would sanction them and have their operation licence revoked."
ALSO READ: Sustainable Eco6tem Ready To Host IHTEF 2018 In Owerri
Danjuma, who noted that the marketers always network among themselves to evade sanction whenever the operatives of DPR are out for monitoring, assured that other areas in Oyo and Osun states would be covered in few weeks, saying that "today's operation is limited to Ibadan city and Oyo town.
"We are still going to other places. We have visited them before and we would surely revisit them and enforce the erring stations to comply."
Some motorists and motorcycle riders at Olomi who spoke with journalists during the operations lauded DPR for its efforts and urged the department not to relent in its bid to make the fuel dealers comply with the N145 per litre.
ALSO READ: Trump Adviser Quit, Stoking Trade War Fears
Saliu, a motorcyclists said: "The petrol dealers here are wicked, they sell at N180 per litre. Please, let this exercise be continuous and make sure the erring stations are sanctioned."