*Says Trade Unions Dangerous To Nigeria's Progress
*Accuses Past Yobe, Borno Govs Of Sowing The Seed Of Terrorism
AGAINST the clamour of the Nigerian workers through the Nigeria Labour Congress(NLC), for increase in the minimum wage, and the promise of the Federal Government to increase the wage before the last quarter of the year, Governor of Kaduna State, Mallam Nasir el-Rufai, advocated for low minimum wage for Nigerian workers.
He explained: "except we set a very low minimum wage, there will continue be issues especially with states that do not have wide tax net. You cannot set the same minimum wage for Lagos and Jigawa."
This was just as he lashed out at the organized labour unions in the country, saying they have destroyed the nation more than they have contributed to it.
Speaking on Thursday in Abuja at a 'Governance Matters' roundtable organized by Development Alternative Incorporation, DAI, the governor said the excesses of the trade unions must be curtailed.
ALSO READ: Hate Speech: Anambra Lawmakers Reject Death Penalty For Convicts
Advertisement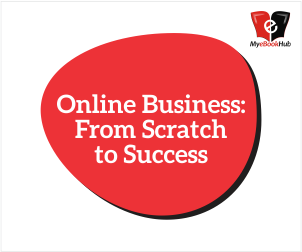 Trade Unions
"Trade Unions have never served the country well. They have been selfish and everything is about their narrow interests. In general, in Nigeria, trade unions have been a danger to our progress and I think they should be curtailed.
"The mistake we made as a country was placing trade unions in the Exclusive Legislative List. If the Academic Staff Unions of Universities ASUU has an issue with the Federal Government, then the state universities will go on strike too. In Kaduna, I warned the Kaduna state University, that if 'you ever go on strike gain because of somebody else, I will fire all of you."
Minimum Wage
"I think we need to do some things. First, take labour matters out of the Exclusive List because many of us are victims of agreements reached with ASUU by the federal government. The states were never part of such agreements. Secondly, is the issue of minimum wage. Except we set a very low minimum wage, there will continue be issues especially with states that do not have wide tax net. You cannot set the same minimum wage for Lagos and Jigawa. Also, we must apply the labour laws strictly. No work, no pay, because there has to be a trade dispute before anything strike. That is what the law says.
ALSO READ: 'Nigerian Flavours' Debuts, To Showcase Nigerian Cuisines, Delicacies
"I think the health unions have been the most irresponsible because only an irresponsible doctor will abandon his patients even after swearing to the Hippocratic Oath. I think Nigerian doctors are the only ones on the planet that go on strike.
"We have submitted our report on True Federalism and it will be taken to the National Assembly. We hope the National Assembly will stop dealing with inanities and deal with the real issues," he said.
Boko Haram Emergence
The governor also accused some past governors of Yobe and Borno states for been responsible for the emergence of the Boko Haram sect due to their negligence of the education sector.
ALSO READ: Tinubu Extols Vice President Osinbajo's Virtues At 61
"We tended to ignore this problem (of out of school children) but this problem when ignored gave us Boko Haram. If you look at education statistics in Yobe and Borno in 2003 and 2004, you could reasonably predict that Boko Haram would happen within a decade. So, this is a huge problem", he said.
On his part, Minister of Health, Prof. Isaac Adewole said the federal health institutions are over-staffed while there is a dearth of health officers at the primary healthcare level.
"Let me state that Nigeria has a large stock of human resources, the problem is that of distribution. There is a wide gap between the north and the south. Over 60 percent of our human resources are concentrated in Lagos and Abuja and the rest have little to cope with.
"There is a state in this country with 23 doctors and 24 hospitals. That means we do not even have one doctor for one hospital. I was at Ahmadu Bello Teaching Hospital and they said they needed more staff and I said no, that we are over-staffed at the federal level. Over 80 percent of our resources is dedicated to personnel cost and we cannot really deliver on our mandate where the large chunk of allocation is for personnel and then you have a situation where te states cannot pay salaries", he said.
Earlier, Managing Director, Governance, DAI Global, Jeremy Kanthor said the organization is determined to make a lasting difference in Nigeria.