Live Covid-19
Cases: 3,017,896
Deaths: 132,779
Recovered: 1,304,679
Active: 1,580,438
Cases: 1,613,351
Deaths: 65,120
Recovered: 978,615
Active: 569,616
Cases: 720,346
Deaths: 20,174
Recovered: 440,150
Active: 260,022
Cases: 687,862
Deaths: 10,296
Recovered: 454,329
Active: 223,237
Cases: 302,718
Deaths: 10,589
Recovered: 193,957
Active: 98,172
Cases: 298,869
Deaths: 28,388
Recovered: –
Active: 270,481
Cases: 298,557
Deaths: 6,384
Recovered: 264,371
Active: 27,802
Cases: 285,768
Deaths: 44,236
Recovered: –
Active: 241,532
Cases: 256,848
Deaths: 30,639
Recovered: 155,604
Active: 70,605
Cases: 243,051
Deaths: 11,731
Recovered: 204,083
Active: 27,237
Cases: 241,819
Deaths: 34,869
Recovered: 192,241
Active: 14,709
Cases: 231,818
Deaths: 4,762
Recovered: 131,649
Active: 95,407
Cases: 213,716
Deaths: 1,968
Recovered: 149,634
Active: 62,114
Cases: 206,844
Deaths: 5,241
Recovered: 182,995
Active: 18,608
Cases: 198,037
Deaths: 9,090
Recovered: 182,200
Active: 6,747
Cases: 196,750
Deaths: 3,199
Recovered: 93,315
Active: 100,236
Cases: 168,335
Deaths: 29,920
Recovered: 77,308
Active: 61,107
Cases: 165,618
Deaths: 2,096
Recovered: 76,149
Active: 87,373
Cases: 117,110
Deaths: 4,064
Recovered: 47,881
Active: 65,165
Cases: 105,764
Deaths: 8,687
Recovered: 69,431
Active: 27,646
Cases: 100,345
Deaths: 133
Recovered: 93,898
Active: 6,314
Cases: 83,557
Deaths: 4,634
Recovered: 78,518
Active: 405
Cases: 77,815
Deaths: 1,523
Recovered: 28,531
Active: 47,761
Cases: 76,222
Deaths: 3,422
Recovered: 21,238
Active: 51,562
Cases: 71,419
Deaths: 5,420
Recovered: –
Active: 65,999
Cases: 64,958
Deaths: 3,241
Recovered: 29,919
Active: 31,798
Cases: 63,804
Deaths: 429
Recovered: 51,120
Active: 12,255
Cases: 62,380
Deaths: 4,821
Recovered: 28,872
Active: 28,687
Cases: 62,275
Deaths: 2,567
Recovered: 34,741
Active: 24,967
Cases: 62,016
Deaths: 9,771
Recovered: 17,091
Active: 35,154
THE South-West Tourism Promoters (SWTP), has commended the Governor of Anambra State, Chief Willie Obiano, for the appointment of Dr Sally Mbanefo as the state Commissioner for Art Works, Tourism and Diaspora.
The association described Governor Obianio's act as "an ultra-patriotic act of a visionary governor who diligently sieved through the seas of tourism administrators in Nigeria to pick one of the very best who has the skill, the experience, style, brand and mental capacity of unearthing, exhibiting, excavating and enhancing the economic goldmine of tourism in Nigeria".
The release, signed by the President of the association, Mr Martins Benedict Adewale, and made available to ReportersAtLarge, reads in part: "We must commend the Governor of Anambra State, Chief Willie Obiano, for its rare insight in locating one of the most resourceful and competent tourism marketers and promoters of art and culture in Nigeria, in the person of Dr Sally Mbanefo, the former Director-General of Nigeria Tourism Development Corporation (NTDC), as the Anambra State Commissioner for Artworks, Tourism and Diaspora. This appointment aptly fit into the common saying of putting a square peg in a square hole.
ALSO READ: When Sally Mbanefo Was NTDC Boss
"We are bold to say and tell all that Governor Obiano by this appointment confirmed to all that he is a purposeful governor who wants the best for his state and his people, thus, this has been his guiding principle for seeking the best hands to achieve and accomplish the best for his people. And Dr Sally Mbanefo is one of the very best when it comes to managing, administering, growing and enhancing tourism potentialities in Nigeria. She is an experienced tourism potentiality, developer and enhancer, who nurtured, watered and groomed Nigeria's domestic tourism potentialities during her tenure at NTDC."
Advertisement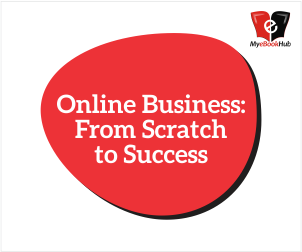 "We want to point out too that Governor Obiano is focussed by including Artworks in the schedule of assignment of Dr Sally Mbanefo, who herself is an avid and seasoned artist, a lover of artworks who has a personal gallery which harbours over 500 artworks of her own handiwork. We care to say that this is the first time that a state governor would be taking keen interest in the artworks, a multi-billion dollar trans-generation creative economy sector which has endeared Italy, Rome, France and Paris to tourist and fortune centre."
ALSO READ: BREAKING: Sally Mbanefo Appointed As Anambra Artwork, Tourism And Diaspora Commissioner
The association also described the inclusion of Diaspora relations as part of the assignment of Dr Mbanefo as an attestation that Governor Obiano is about goal setting and goal getting because "Dr Mbanefo apart from being a Barrister-at-Law, has not only travelled wide and far, but has the advantages of being eloquent in about six languages including French and Spanish, while she is of a Swedish mother, all these and her effeminate public interaction will facilitate a smooth international network between Anambra State and the pool of talents in the Diaspora."
The association then called on Governor Obiano to "be rest assured of having hired an official who will deliver any assignment hurled at her beyond his imagination. Sally Mbanefo is a lady of tremendous energy who is always passionate about whatever she is called upon to do. She is a wholly detribalised Nigerian who does her work diligently with great enthusiasm to add value to her boss and the good of the society. Anambra has gotten an asset in Artwork, Tourism and Diaspora".