THE Peoples Democratic Party (PDP) has called on the National Assembly to address alleged power vacuum created by President Muhammadu Buhari trip to the United Kingdom (UK).
The PDP made the charge in a statement by its National Publicity Secretary, Kola Ologbondoyin, adding that it was surprising that the president did not transmit a letter to the National Assembly, indicating that he would be away on a week vacation, in London, the United Kingdom (UK), ahead of the meeting of Commonwealth Heads of Government (CHOGM).
[embedyt] https://www.youtube.com/watch?v=mLuX76INBoI[/embedyt]
THe opposition party said Buhari's action is a violation of Section 145 of the 1999 Constitution (as amended).
The PDP also said Buhari, who arrived London on Monday, did not conduct any government business in 72 hours, and that it is not clear when he would return.
Advertisement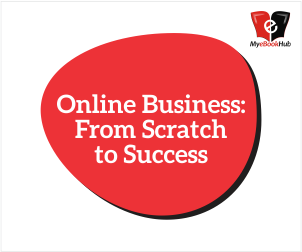 The opposition party urged the National Assembly to take urgent steps to address a constitutional crisis that might arise from the failure of the president to transmit power to his deputy, Professor Yemi Osinbajo, before he left for London.
ALSO READ: Ondo: Court Resumes Hearing Of Suit Seeking Akeredolu's Removal As Gov
"Nigeria is at the moment, bereft of statutory leadership, including the apparatus of security command, particularly as president Buhari had not indicated a date of return to the country. The PDP, and, of course, Nigerians at large, are particularly worried that, in the event of any national emergency, there is no sitting commander-in-chief to take charge.It is incontrovertible that president Buhari is on a private trip to the UK, as he was not received on arrival by the government of that country; has not had any contact with the British Prime Minister, Theresa May, or any high officials of the UK government and has not conducted any official business since his arrival to that country, on Monday. Nigerians will recall that the PDP had earlier demanded the Presidency issue a full disclosure on the nature, scope and duration of the private aspect of Buhari's trip, a request, they blatantly ignored, in total disdain to the sensibilities of Nigerians."
Regardless, the PDP has told the president not to shift blames over the menace of herdsmen killings and insurgency across the country.
The PDP said the president should admit that he has failed in his promise to end insurgency, instead of resorting to excuses.
ALSO READ: Fulani Herdsmen Were Trained, Armed By Gadaffi — Buhari
The opposition party stated that by saying killer herdsmen are from Libya, the president has confirmed that he is incapable of handling the security situation in the country.