OLUGBENGA Omotayo Sunday, a trained accountant, mediator and banker-turned hospitality expert is from Idere, Ibarapa Central Local Govt of Oyo State. With his over 10 years working experience in senior strategy and operational positions at various hotels in Nigeria, he combines his consulting advisory perspective with an operational expertise as the General Manager of Grand Capital Hotel, Akure, Ondo State.
In this interview with ReportersAtLarge, he shared his broad knowledge on hospitality and tourism issues in Nigeria and how Grand Capital Hotel is the best in Akure. Excerpt:
How was changing from banking industry to hospitality sector like?
After my exit from the banking industry, I discovered that both industries have common relationships in terms: banking is service oriented industry and just like the hospitality sector. That made it easy for me to cope in the hospitality industry easily.
How would you rate Grand Capital Hotel among others in the state and the country at large?
Grand Capital Hotel is a 3 star hotel that offers the best desired comfort and hospitality for business or leisure visitors. Situated in the serene atmosphere of Alagbaka GRA in the ancient city of Akure, the Ondo State capital.
ALSO READ: Google Collaborates With NTDC, Trains Corporation's Staff
Advertisement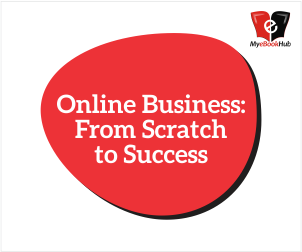 With 33 tastefully furnished rooms of different classes that comprises of 1 Presidential Suite; 1 Apartment; 16 Deluxe; 2 Studio; 4 Golden Suite; 7 Superior and 2 Classic. A 28-Seater Restaurant, Meeting room for 20 to 150 people and capacity of about 300 guests for cocktail party.
Guests enjoyed excellent services at the Swimming pool terrace bar, provision of 24 hours internet service and uninterrupted power supply etc. to take care of guests on business, social, seminar and training purposes.
The restaurant is one of the best among hotels in Akure. With an international Chef that specializes in local and continental dishes to the delight of the guests.
ALSO READ: Grand Capital Hotel, Akure Marks Anniversary In Styles
What are your views on the prospects of working in the hotels industry to the younger generation?
The tourism Industry is very huge. It has a lot of sectors based on the fact that people moves from one place to another and that will continue to be and that will always prompt the need for hospitality services with hotels as the key players. Each hotel has at least 10 departments like house-keeping, admin, accounts, security, front desk, maintenance etc and all these requires qualified personnel to handle. From the record of the statistics on hotel management, it was discovered that hotels contributed 60% which is like 1.7billion in Nigeria today
Highlight the Significance of hospitality sector to tourism industry in Nigeria
Tourism and hospitality are inseparable. Tourism cannot thrive where there are no appreciable hospitality services provided mostly by the hotels. Hospitality is a sector that takes care of the need of the tourists. It is vital to state that every tourists needs water, food, shelter etc so these fall back to hospitality because they are strangers wherever they find themselves. So for tourist has rated a destination with good grade and thought of returning again, the hotels must have provided friendly and satisfying services.
ALSO READ: Drum Festival: Sally Mbanefo Commends Ogun Govt On Culture, Tourism Promotion
Any significance on hotels classification and grading?
Grading of hotels gives minimum standard in terms of facilities, staff quality, service and these guides' expectations to tourist. It helps to know that a five star is a five star while a 3 star is a 3 star hotel. Also, the grading and classification of hotels makes it a priority for keeping to standard and aspires for higher level.
Highlight some of the challenges facing the hotel business?
The number one challenge is the erratic power supply. It is a major problem because good percentage of profit that would have been injected to sustain the business goes to providing electricity through fueling and maintenance of generators. From experience, hospitality sector lacks manpower as many of the employees are not patience enough to grow in the industry and lastly in the multiple taxation. It is important to state that most of the hotels found it very difficult to have access to loans from the banks for expansion.
What are the keys to success in hotel business?
For any hotels to succeed, attention must be paid to every little thing. Starting from the hotel entrance as the first point of call to the front office. The staff must be friendly and courteous in welcoming the guests. It goes a long way in building a lasting relationship. Also, the preventive maintenance culture must be cultivated. Security of guests must not be underrated and provision of good culinary services.