SEVERAL eye witnesses have debunked the claim of a story published on some news media yesterday (Thursday), that wife of the Minister of Transportation, Mrs Judith Amaechi, did not maltreat any airline official last Saturday at Port Harcourt International Airport.
Clearing the air, the witnesses, who described the situation as false said "they were travelling at the time of the incident and nothing of such happened."
According to one of them who simply gave his name as Mr. Sam, "a staff of the airline deliberately shut the door abruptly in an apparent manner to embarrass the wife of the Minister of Transportation, Dame Judith Amaechi, who arrived the airport early for the flight."
Speaking further, he said: "I was already inside the place when the wife of the Minister arrived the tarmac to board with her entourage. The staff of the airline ordered the door of the aircraft to be shut, although the Minister's wife was seen walking towards the plane from the VIP lounge. Many of the passengers were shocked at the behaviour of the airline official and pleaded with the pilot.
"However, the Minister's wife politely turned back when the pilot refused to open the aircraft. I did not see any security aide try to stop the plane from leaving. None of them came to the tarmac. She only came in company of four or five other women travelling with her, not thirteen persons. The story being peddled around is no where near what we saw."
Advertisement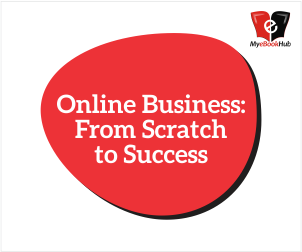 Further checks revealed that the young man who ordered the aircraft to be shut is a native of Rivers State and affiliated to the opposition party, People's Democratic Party (PDP).
ReportersAtLarge also learnt that when some passengers asked whether he knows the Minister's wife or not, "he deliberately feigned ignorance to the chagrin of many onlookers."
As a result, observers assumed that he took the action to impress politicians in the state who may not be happy with Mrs Amaechi's frequent visits to the state lately.
Another interesting dimension of the incident is about the report allegedly submitted by officials of the Federal Airports Authority (FAAN).
Commenting further on the matter, another witness dismissed the FAAN report as a tissue of lies and wondered why government officials could lie so blatantly just to tarnish the image of an individual.
Recall that several unverified stories have been reported in the media about the Minister of Transportation, Mr. Amaechi, especially since he was re-appointed as the Director-General of President Buhari Campaign Organisation ahead of the forthcoming 2019 elections.
Meanwhile, all efforts to get the reactions of the Minister proved abortive as he was said to be out of the country on an official assignment.