VETERAN US senator and former presidential candidate, John McCain, has died at the age of 81.
Mr McCain was with his wife and their family when he died at 4.28pm local time on Saturday, his office said.
His death comes after his family said he had chosen to end his medical treatment for brain cancer.
The former presidential candidate, who ran against Barack Obama in 2008, revealed he had been diagnosed with an aggressive form of the disease last year.
In a statement on Friday, Mr McCain's family said he had "surpassed expectations for his survival", but the progress of the cancer and his age "render their verdict".
Advertisement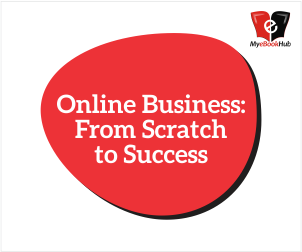 "With his usual strength of will, he has now chosen to discontinue medical treatment," they said.
Sky News reports that on Saturday, Cindy McCain thanked well-wishers on Twitter, saying she was "overwhelmed by the outpouring of love and support from around the world".
Following her husband's death, she wrote: "My heart is broken. I am so lucky to have lived the adventure of loving this incredible man for 38 years.
"He passed the way he lived, on his own terms, surrounded by the people he loved, in the the place he loved best."
While serving in Vietnam, Mr McCain was badly injured and spent more than five years as a prisoner of war after his plane was shot down in 1967.
In 1982, he was elected to the House of Representatives and later the Senate in 1986.
In a statement, Mr McCain's daughter Meghan said her father was a "great fire who burned bright".
"He loved me, and I loved him. He taught me how to live," she said. "His love and his care, ever present, always unfailing, took me from a girl to a woman – and he showed me what it is to be a man."
President Donald Trump paid tribute to the Republican politician on Twitter shortly after his death was announced.
"My deepest sympathies and respect go out to the family of Senator John McCain," he wrote. "Our hearts and prayers are with you!"
Secretary of Defence James Mattis said the US had "lost a man who steadfastly represented the best ideals of our country".
Mr Obama said that despite their differences, he and Mr McCain shared "a fidelity to something higher", citing "the ideals for which generations of Americans and immigrants alike have fought, marched, and sacrificed".
He added: "We saw our political battles, even, as a privilege, something noble, an opportunity to serve as stewards of those high ideals at home, and to advance them around the world.
"We saw this country as a place where anything is possible – and citizenship as our patriotic obligation to ensure it forever remains that way."
Prime Minister Theresa May described Mr McCain as a "great statesman who embodied the idea of service over self".
"It was an honour to call him a friend of the UK," she added.
"My deepest sympathies go to his family, and the American people."