SENATOR Abdulfatai Buhari, representing Oyo North Senatorial District has won the return ticket into the upper chamber of the National Assembly unopposed.
Not less than 3,599 out of 3,997 delegates for the primary election affirmed his nomination at the party senatorial primary held in Iseyin on Tuesday.
The event, conducted by representatives of the national body of the party including, Barrister Ejiro Etaghene; Dr Hassim Adda and Sarah Egye Amiyawa, was supervised by security agencies and members of staff of the Independent Electoral Commission (INEC).
The affirmation which started around 10pm lasted few hours with all the delegates making voice affirmation and declaring total support for Senator Buhari's return to the Senate.
Dr Hassim Adda, who conducted the exercise, lauded the delegates for their patience and understanding. He urged them not to relent in their efforts at ensuring that APC wins subsequent elections in the state.
Advertisement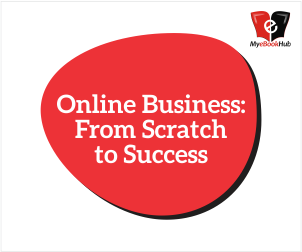 He maintained that the party is poised to strengthen the democracy and make life better for the all and sundry in the country through the provision of basic amenities, infrastructure development and creation of an enabling environment for the promotion of commerce and industry.
In his acceptance speech, Senator Buhari thanked the party leaders and members for trusting him with their votes and supporting their trust with prayers for his success.
"In 2014, we did the same exercise here; you supported and prayed for me to succeed. Together we have been able to achieve empowerment, infrastructure development and legislative duties, thus far.
"Today, you have demonstrated another level of courage and believe in me to further represent you at the upper chamber of the National Assembly. I want to assure you that you will not regret it because I won't betray the confidence you reposed in me.
"I will continue to work to enhance the progress of my constituents and constituency in accordance with the party's manifesto to promote its integrity and ideology."
The Senatorial Chairman, Alhaji Radaq Arikewuyo, in his remark said: "The choice of Senator Buhari is buoyed by his outstanding performances as a lawmaker. His achievements are unprecedented and monumental, and we want him to continue the good work. We are proud of him and as a disciplined party that cherishes service to humanity and great performances, we agreed to return him to the Senate unopposed and that is why you can see the large turnout today.
This is the first time such thing is happening in the whole of Oyo State. We consider it a rare privilege because it's a kind of honour and reward for Senator Buhari. We also want to thank Senator Abiola Ajimobi, the Governor of Oyo State, party leaders and other stakeholders for their support.
A chieftain of the party in Oke Ogun, Chief Ezekiel Olaogun, expressed optimism that Senator Buhari's second term would be far better than the first term.
"He is an achiever and a core progressive. He would perform better and facilitate more developments to the constituency this time around," Olaogun said.
Party stalwart at the event include: Hon Isaac Ajiboye Omodewu, state Commissioner for Land, Housing and Survey; Hon. Dauda Oladimeji, state Commissioner for Works and Transport; Hon Isaac Ishola, State Commissioner for Environment; Senatorial youth and women leader, council chairmen and councillors and party executives in local government, among others.