WIKIMEDIA has partnered the Nigeria Tourism Development Corporation (NTDC) to host Wiki Indaba 2019 in Abuja.
Wiki Indaba is the regional conference for Africans both within and in the Diaspora. The first edition was held in Johannesburg South Africa in 2014 by Wikimedia Za, while the latest edition was held in Tunis, Tunisia in 2018 by Wikimedia BN Usergroup.
The conference, scheduled for January 18 to 20, 2019, is expected to host over 65 delegates from Africa, America and Europe.
The President of Wikimedia Nigeria, Mr Olaniyan Olushola, in a meeting with the NTDC DG, Mr Folorunsho Coker, emphasised the importance of hosting the event in Nigeria.
ALSO READ: Why Nigeria Needs More Content On Digital Space – Wikimedia Nigeria President
Advertisement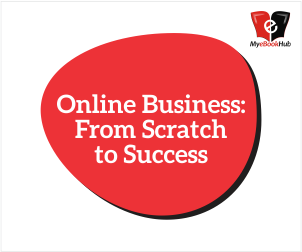 The event, according to Olaniyan, was positioned to create an Open Knowledge in Nigeria and Africa. He added that "Information and Communication Technology (ICT) has become increasingly a welcome development at this point in time."
He further said Wikimedia intends to showcase the cultural heritage and the new mediums of cultural expression of Nigeria to the world by providing a platform for Nigerians to tell their own story.
"Nigeria is blessed with rich multi-cultural demography that needs to be placed in digital space for the world to see. The country, with a spectacular population of approximately 196 million people, is home to over 250 ethnic groups speaking 500 languages. Such cultural diversity is a melting pot for creativity."
Olaniyan described the event as timely "since the event is about Open Knowledge and a podium to address the negative perception of this great country Nigeria."
He concluded that the synergy proposed with NTDC through the brand TourNigeria and NigerianFlavours would help this purpose.
In his response, Coker noted that the Corporation saw the value of digital technology in tourism, saying "digital technology is the only way forward."
The NTDC boss described the future of NTDC as a technology government agency in the tourism regulation ecosystem "just as Wikimedia is a technology company in the information ecosystem."
He also disclosed that NTDC already had an MOU with Wikimedia, saying "this new partnership would simply deepen its reach in telling Positive Nigerian story."
ALSO READ: Olojo Festival 2018: When Ooni Ife Offered Prayers With Oldest Ancient Crown "Ade Aare"
Coker, who also welcomed other stakeholders in the tourism value chain, said: "The days of government doing it all is long gone. We are now in the era of public/private partnership in which the spectacular economic growth we seek to care for our growing population will come from."