NOT less than 280 Oodua Progress Union (OPU) members from 87 countries on Monday visited Gover John Kayode Fayemi, Ewi of Ado and hold their annual congress at Adetiloye Hall, Fountain Hotel, Ado-Ekiti.

The Deputy-Governor of Ekiti State, Otunba Bisi Egbeyemi received the visiting Yorubas in the diaspora who were led by their global convener, Aare Ona Kakanfo of Yoruba, Iba Gani Abiodun Adams on behalf of the Governor who was in Kogi State.
Iba Gani Adams disclosed to the Deputy-Governor that OPU is not a political organisation but purely a socio-cultural association formed in 2011 by him as a rallying point for Yoruba in diaspora who were not only forgetting their culture but who were desirous of an organic organisation that that can serve as an umbrella for the Yorubas in diaspora.
He revealed "I inaugurated the first branch in India in 2011 with about 400 members and we have successfully launched the association in 87 countries with 35 000 members according to our last profile audit".

Iba Gani Adams revealed that part of the strategy of associating the OPU Diaspora Yoruba to their root is the holding of its annual congress in Nigeria and in South West towns.
He disclosed that "We are happy to host the 6th Congress of OPU in Ekiti State, which is the only state where the Governor has made cultural rejuvenation and resuscitation a policy which he is pursuing with fervent determination."

Iba Gani Adams commended Otunba Egbeyemi for his fatherly and warm reception he accorded to the OPU members on behalf of the Governor.
Responding, Otunba Egbeyemi lauded the vision and the objective of OPU being socio-cultural tourism and disclosed that Governor Kayode Fayemi was on national assignment to Kogi State.
Advertisement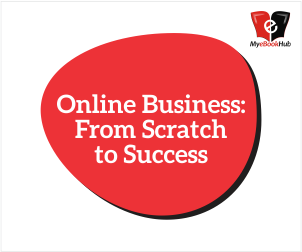 He expressed his delight seeing hundreds of culturally dressed successful Yoruba in the diaspora who are enthusiastic about their heritage and culture holding their Congress in Ado Ekiti.
Otunba Egbeyemi assured the visitors of the Ekiti State Government support for the cultural vision which tends to boost the value and heritage of Yoruba.
Showcasing his love for the visit, Otunba Egbeyemi, a traditional chief of the Ewi of Ado joined Aare Ona kankanfo on a visit to the Ewi of Ado Ekiti.
Iba Gani Adams thanked the Ewi of Ado Ekiti for his support of him becoming the Aare Ona kakanfo of Yoruba land.
"I have to specially come here to pay homage to Ewi of Ado, Oba Adejugbe Aladesanmi for his role in my becoming the Aare Ona kankanfo."
Iba Gani Adams revealed that "When I was offered the title of Aare Ona Kankanfo by His Imperial Majesty, Iku baba yeye, Oba Lamidi Adeyemi, Alaafin of Oyo, I ran to inform some prominent Alayeluwa in Yoruba land. I came to this palace for Ewi's blessing and Ewi, agbogbomoja blessed the title and prayed for me. I will be ever grateful to the Ewi and other prominent Obas in Yoruba land."
Oba Adejugbe described the visit as historical called on members of OPU to see the investment opportunities in Ekiti state.
"I am glad that you are here from different countries where you have planted yourselves in various endeavours. I am also happy that the Director-General, Ekiti State Council for Arts and Culture, Ambassador Wale Ojo-Lanre will take you on your of the state whereby you will see those cultural and tourism sites which are crying for visitors."
The Commissioner for Arts, Culture and Tourism, Prof Rasaki Ojo-Bakare in his welcome address at the Adetiloye Hall, Fountain Hotel called the attention of OPU members to the cultural and tourism investment opportunities in Ekiti and the readiness of the state government to do business with them.
Closing the first day of the three – day OPU Ekiti 2020 Congress was the lecture delivered brilliantly by Dr Jadesola Tai Babatola, Registrar, Federal Polytechnic, Akowe, Bayelsa titled "Challenges of Yoruba Nation from the Precolonial Era" which earned the guest speaker a standing ovation and applause from the guests.