By Seyifunmi Odunuga
All is set for the launching of the most anticipated movie, "Love Switch" written and produced by popular Nollywood actress, Tosin Salami, from the stable of Tripple 'K' Production.
The captivating love story full of suspense, betrayal and actions features season actors like Bold Allwell Ademola, Owolabi Ibrahim, Larry Kuba, Bayo Alawiye, Deproof, and Christina Boluwade, among others.
The movie was directed by Bayo Alawiye, Bold Alleell Ademola and Packaged by Ayodeji Ladipo (Dejiosu).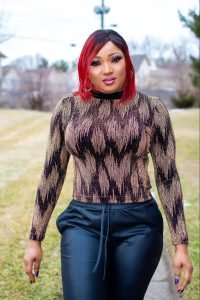 Love Swith is the first movie produced by Oluwatosin Salami whose stage name is 'Ite Oba'
Salami, an indigene of Abeokuta, Ogun State joined Film Industry in 2010 under the tutelage of Segun Ogungbe and has featured in many top Yoruba movies.
Presently, Oluwatosin is based in the United States of America and happily married with kids.
The movie will be shown on Saturday, July 24th, 2021, by 7:30pm Nigerian time at 05 Arena. 4002 N High School Road, Indianapolis USA, with a special appearance of the top USA based Yoruba musicians like Femi Ara.
Tickets admit Regular $20, VIP $100 and Table for six $250 only.