THE Deputy Senate President, Ike Ekweremadu, on Monday said the abuse of the Federal Character principle was partly responsible for Nigeria's retarding progress over the years.
He noted that the nation would require a drastic reform of the principle, especially in public sector recruitments, if the country must make meaningful progress.
This suggestion is one of several recommendations contained in a new book titled, "Who will love my country: Ideas of building the Nigeria of our dreams," to be presented to the public later this month.
According to excerpts of the book sighted in Abuja, Ekweremadu argued that champions of the use of federal character have rather used the principle to uplift mostly their kith and kin at the expense of the larger population in their own ethnic groups.
Ekweremadu said the fears of marginalisation that had suppressed meritocracy in the recruitment into the public service were largely unfounded, as he affirmed that qualified Nigerians could be found in every part of the country.
Advertisement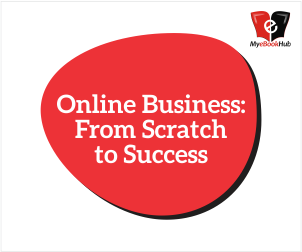 The 159-page book also has commentaries on the electoral process, party politics, revamping of public institutions, corruption and poverty reduction.
The DSP, however, noted that much as federal character had played an important role in fostering national unity and promoting cross-cultural interactions, its abuse and exploitation had sacrificed merit on the altar of mediocrity at the expense of merit in the leadership recruitment process.
Ekweremadu said, "The reality is that federal character, like any human enterprise, has been abused and exploited and is in dire need of reform. Regrettably, federal character has become an euphemism for recruiting unqualified people into the public service.
"Those who engage in this conduct wittingly or unwittingly increase the polarisation of Nigeria along ethnic lines by redefining federal character to include hiring unqualified and clearly unsuitable people just because of their ethnic origin.
"I am profoundly disturbed by any attempt to staff our public service with people hired, not for their talent or qualifications, but simply because of their state of origin or connections in high places."
He also said, "Some people fear that employment standards have been recalibrated to accommodate the employment of people whose chief qualification seems to be that they come from a particular geographical zone. These employees decrease productivity, weaken our public service, and ultimately render it inefficient."
The lawmaker argued that employment should, as far as practicable, be based on merit and not distorted by patronage, nepotism or tribalism.
He stressed that the original intent of the federal character principle was to ensure that government jobs and positions were not disproportionately occupied by particular ethnic groups to the exclusion of others.
Ekweremadu, however, noted that "Federal character, as currently administered, risks undermining the integrity of recruitment in the federal public service; we must re-examine the way it is administered.
"Ethnicity is a reality in Nigeria, and people would have to be irrational or willfully blind not to care about it. But we must understand that federal character does not mandate ignoring or even lowering recruitment requirements to accommodate any ethnic or geographical zone."
He contended that Nigeria would be great again if merit was given its pride of place in the leadership recruitment process at all levels because the best and the brightest would be given the opportunity to bring their experiences and skills to bear on the nation's affairs.