EKITI State governor, Mr Ayodele Fayose, has said the All Progressives Congress (APC) should forget winning again in 2019, boasting that his party, the Peoples Democratic Party (PDP), will win and form the government at the federal level in 2019 because the ruling APC has failed to meet the yearnings and aspirations of Nigerians.
Fayose, who spoke on Sunday night, on the Channels Television Sunday Politics, also accused the APC of failing to fulfil the various promises made to the people.
He also said rather than improving the lot of Nigerians since it came to power, the APC had worsened the situation.
"Let me explain something to you; it is not what the opposition (APC) did before 2015 that made them win, it is what the party in power (PDP) failed to do.
In a press statement issued by his Chief Press Secretary, Mr Idowu Adelusi, the governor, during the interview said, "When the party in government (APC) fails to provide fuel; queues are back in filling stations, they are daily trimming their promises. The exchange rate has almost killed the naira, average men can no longer do things, businesses are dead. You can't import anymore. You can't pay school fees of your children, power supply is terribly low and unbearable, herdsmen are killing people on a daily basis. Things are not working for Nigerians now. We are at the lowest ebb of our lives.
Advertisement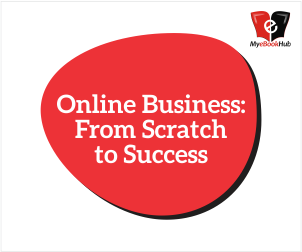 "I was a young man of 24 when Buhari was Head of State, the same attitude he showed between 1984 and 1985 is what he is displaying today. The reason why they took government from him at that time is still playing out today," he said.
He, however, commended the current regime for the fight against insurgents, adding that the menace of Fulani herdsmen was wiping out such gains.
On the insinuation that the Acting National Chairman of the PDP, Senator Ali Modu Sheriff, will contest the 2019 presidential election, Fayose said that would not be possible because the rules of the PDP would not allow that.
"I take exception to that. How would he come out and say he wants to be president? Where? Don't ask me questions based on packaging of opposition saying Fayose wants to be vice president.
"If I want to be vice president of Nigeria, I would show interest legitimately. I'm a young man, it's quite deserving, even people mentioning my name gladdens my heart."
"But let me tell you if Ali Modu Sheriff comes out to do anything to the contrary, in boldness, I will come out and talk against him. I'm a very blunt person. Sheriff should follow our rules."
"Then you're talking of presidency, would he go and steal it? You want to be the referee; you want to change goal post? No, it's not going to work. Expressly, I would not be part of anything like that. How would he do it?
"Mentioning my name that I want to be vice president is cheap blackmail. You don't contest for the office of the vice president, you're chosen. You don't show interest in it, my deputy didn't show me interest, I picked him. Atiku didn't contest, Obasanjo picked him," he added.
On the clamour by some people like Chief Bode George to become the National Chairman of the PDP, Fayose opined that elders in the party should give room for younger elements to reposition the party.
"I have a lot of respect for Chief Bode George, he's our leader. But when we come to the nitty-gritty, we must find out the motive.
"Chief Bode George told me personally that he wanted to be chairman of the party. I told him no, 'I won't support you'. With all due respect to the elderly people in this party; they must take the back stage. People are tired of seeing the same old faces.
"I have been hearing Ahmadu Ali since 1978, when we sang Ali must go. Chief Bode George was governor of Ondo State almost 40 years ago. They are our leaders, we love them, but they should take the back stage."
On the financial crisis being experienced by most state governments, he blamed it on needless borrowing by previous administrations.
Citing the example of Ekiti State, the governor said the huge debts left behind by the Kayode Fayemi administration was taking a heavy toll on the state's finances.
He explained that as a result of the debts, almost N1.5 billion is deducted monthly from the state's allocation, making it difficult to pay salaries.
"The last allocation I got was N817 million. In the last six months, I have gotten allocations ranging from N1.3 billion, N1.2 billion, N1.1 billion, N1 billion, and this one I got N817 million.
"My wage bill is N2.6 billion. I would have been able to pay, and this is without indicting anybody, they are deducting about N1.5 billion from my allocation every month as a result of debts owed by my predecessor. One of the steps forward is that governors should not borrow beyond their tenure, otherwise most of their successors will have issues," he stated.